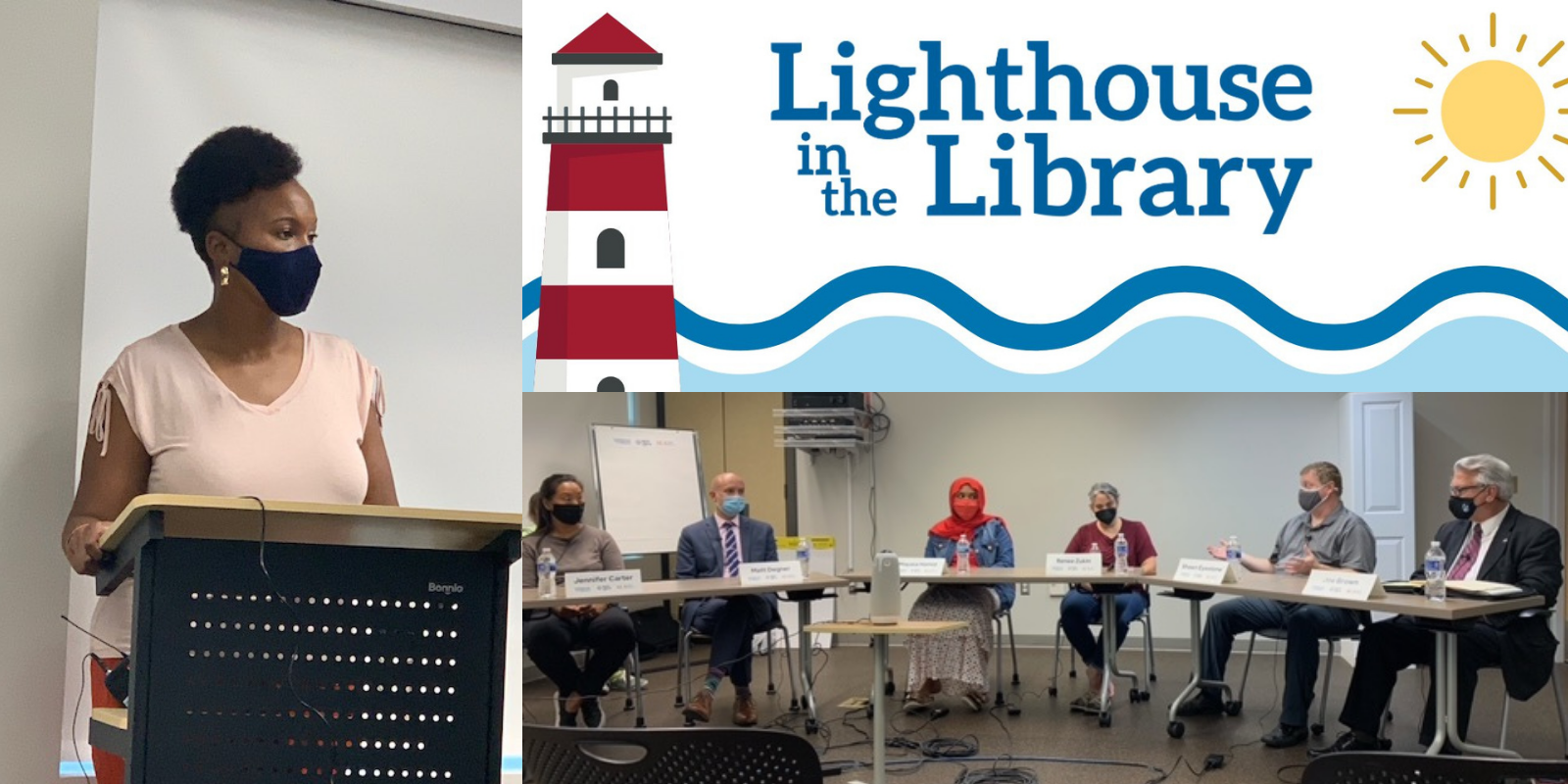 Lighthouse in the Library: Our First Year
September 9, 2021
"I can think of no other edifice constructed by man as altruistic as a lighthouse. They were built only to serve." – George Bernard Shaw.
To some, the art of conversation may have lost its luster in recent decades. The advent of social media has devolved sincere dialogue among people into verbal battlegrounds between strangers. As a result, the message of community often gets lost in the mix of heightened emotions. It's one of the reasons North Liberty Library applied for the Libraries Transforming Communities' grant, a community engagement initiative offered by the American Library Association (ALA) and the Association for Rural and Small Libraries (ARSL). The funding opportunity was created to help libraries like ours address issues of concern in their communities. When we were awarded the grant in January 2021, our team celebrated for a short time before getting right to work on launching our quarterly conversation series, Lighthouse in the Library (LITL).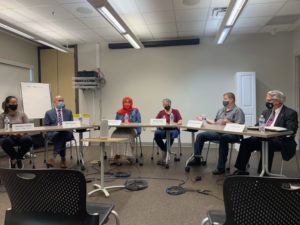 Spring Into Wellness, the first LITL event, focused on access and equity of community health services. The two-hour conversation was held virtually in April 2021. Our four-person panel was very engaging and provided our audience with insight into what each of their respective organizations were doing to combat wellness inequities within our community. From vaccine accessibility to affordable fitness options, the panel covered every healthcare-related topic relevant to our neighbors. Turnout for the inaugural event peaked at 27 online attendees, accounting for over two-thirds of the registrants.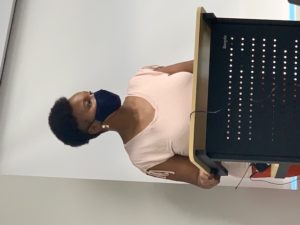 Based on post-event survey feedback from the attendees, we decided to focus our second conversation on COVID response. This seemed to be a natural evolution from the April discussion focused on wellness, giving our community a chance to both reflect on the past school year and address concerns for the upcoming term. Re-Entry 2.0 was held the following August as a hybrid event; we opened our physical doors for attendees to join the conversation in person while providing an alternate virtual experience for community members who chose to tune in from home. This discussion touched on a number of issues intersecting education and the pandemic: mental health maintenance, remote learning challenges, the emergence of the Delta variant, and best practices for being a global citizen during these trying times. Our panel of parents, students, educators, and local school administrators engaged the conversation and its attendees with honesty and empathy – two traits that seem to be missing from conversations about COVID.
As we focus on future LITL events in 2022 and beyond, our library is grateful to have this vehicle of understanding. Like the lighthouse described in the Shaw quote above, North Liberty Library is built only to serve and we look forward to more opportunities to be the lighthouse our community needs.
You can watch the Lighthouse in the Library: Re-Entry 2.0 footage here: https://vimeo.com/612923578