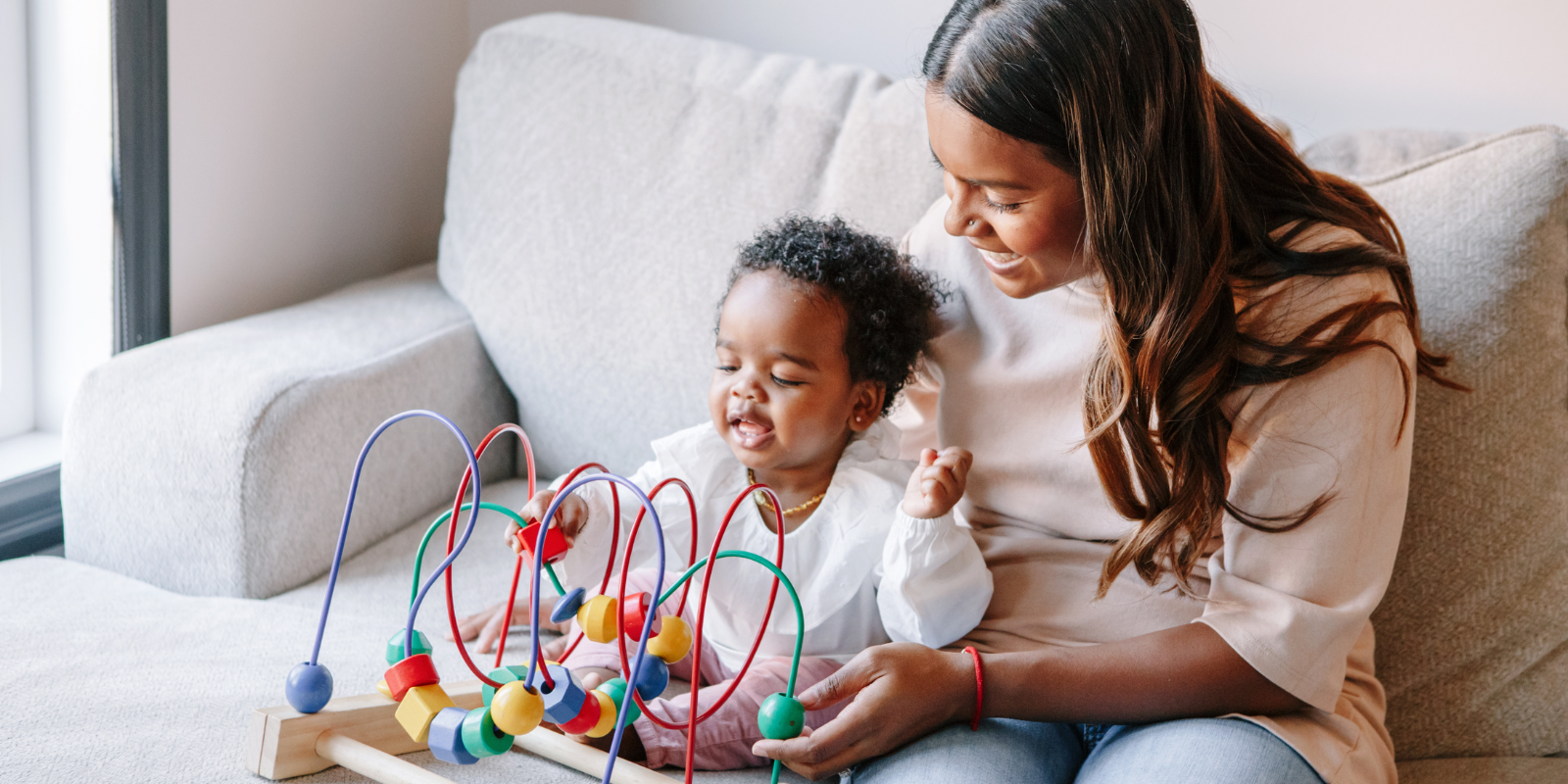 Playful Parenting
October 6, 2022
Playful Parenting
The North Liberty Library is excited to start a new fun and play-based Playful Parenting Group, the cornerstone program of our Family Place Library designation. The Playful Parenting Group offers a relaxed and informal time for families to play, learn, and talk with local child development and early literacy specialists. This group is geared toward families with children ages 1 to 3 but open to families with children ages 0 to 5.
Starting in November we are offering two five week Playful Parenting sessions. Register for either the Monday evenings from 6 p.m. to 7:15 p.m. or the Friday mornings from 10 a.m. to 11:15 a.m.
Registration for each session is limited and the session you register for is the session time you will attend each week. Select the desired session below to register.
Contact Emily by email etabor@northlibertyiowa.org or phone (319) 626-5803 with questions.
---
Family Place Library
The North Liberty Library has been designated a Family Place Library. Family Place builds on the knowledge that good health, early learning, parental involvement and supportive communities play a critical role in a young child's growth and development. The overall goal of Family Place Libraries is to develop and institutionalize a family friendly environment by transforming libraries into community centers for literacy, early childhood development, parent education and engagement, family support and community information.
Trained Staff: An administrator and librarian participate in a multi-day Family Place Training Institute and related online training.
Parent Child Workshop: A five-week program for toddlers and their parents/caregivers, this fun, informal, play-based program provides a rich environment of toys, books and art activities. Families have the opportunity to spend time together, make new friends, and talk one-on-one with a different community resource professional each week.
Collections: Special collections consist of books, toys, early literacy kits, music and multimedia materials for babies, toddlers, parents, caregivers and service providers.
Specially Designed Spaces: These specially designed spaces feature interactive Materials for very young children and parents including board and picture books, age appropriate toys, puzzles, dramatic play items, blocks and drawing stations providing a rich space for little ones to explore.
Collaborations And Partnerships: Through partnerships with health, education and Human Service agencies that serve families and young children, librarians connect parents to needed community resources and enhance library services and programs.
Additional Programs For Babies & Toddlers: Develop age-appropriate programming that supports the importance of play and healthy parent/child relationships in early childhood development and learning.
Outreach: Identifying and reaching out to new and underserved families, via in person, partner, media and social media contacts enables the libraries to engage and build trust with new families.