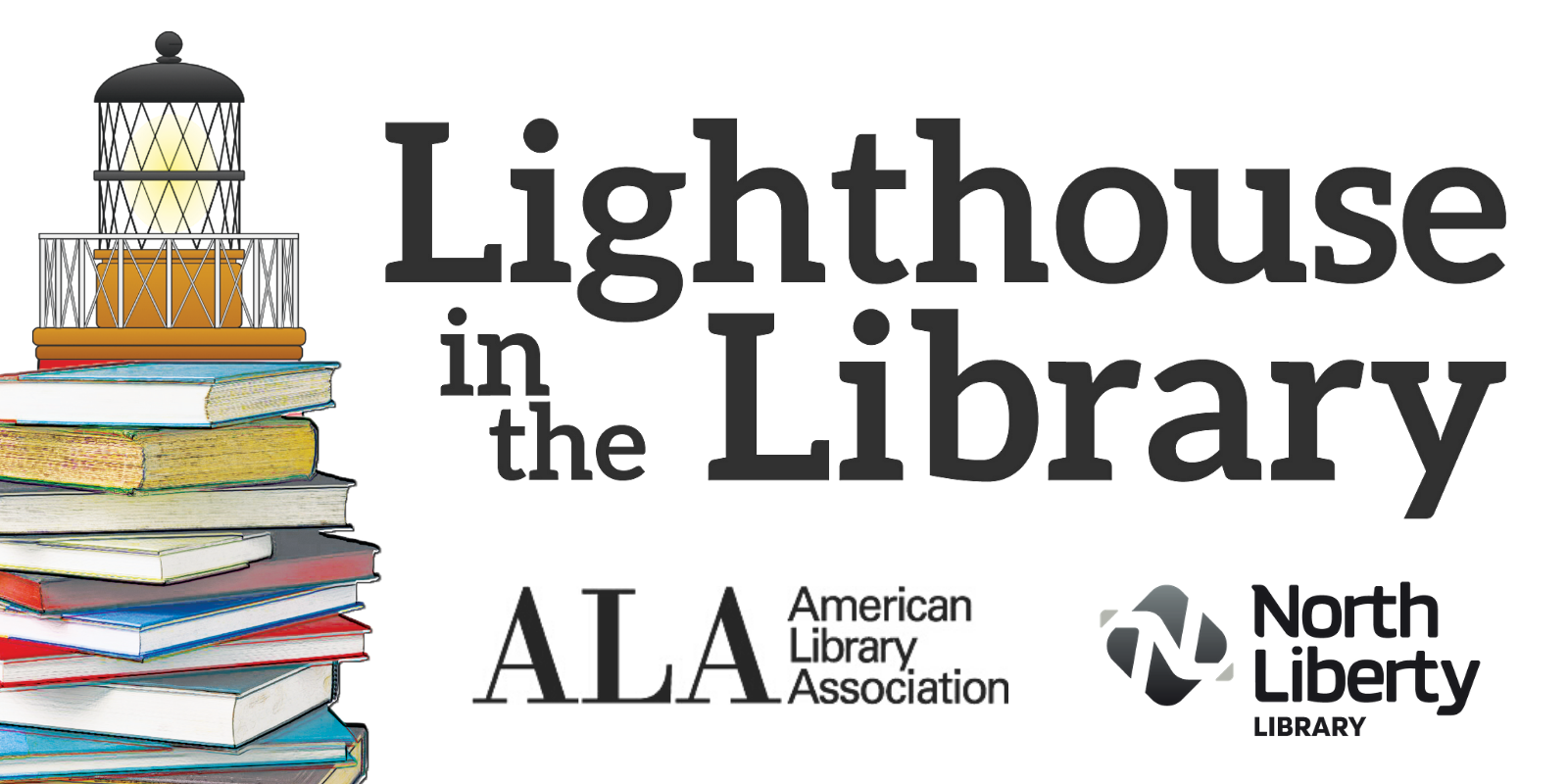 Lighthouse in the Library: Re-Entry 2.0
July 20, 2021
Re-Entry 2.0
Lighthouse in the Library is a conversation series giving space and dialogue to North Liberty residents to speak on important community issues in a town-hall style setting. Re-Entry 2.0, the second event in the series, will take place on August 19th at 6:00 PM.
Re-Entry 2.0 will be not only a retrospective of how COVID-19 has impacted schooling, but also a discussion of the upcoming year and what it means to move education forward in the aftermath of a pandemic. Panelists include Jennifer Carter, Director of Admission Operations with the Graduate Management Programs at the University of Iowa Trippie College of Business; Matt Degner, who has served the Iowa City Community School District since 2013 and is currently Interim Superintendent; Mayasa Hamid, a Junior who experienced the relationship between the pandemic and schooling firsthand; Renee Zukin, an educator and writer who supports inner healing for outer change; and Shawn Eyestone, an Analytical Lab Manager and President of the ICCSD School Board.
The North Liberty Library was selected as one of 200 libraries to participate in Libraries Transforming Communities: Focus on Small and Rural Libraries, an American Library Association (ALA) initiative that helps library workers better serve their small and rural communities. This competitive award came with a $3,000 grant to help with the launch of Lighthouse in the Library.
The event will be held both in person and virtually. Registration to attend virtually is required and limited: https://bit.ly/3rCWVIQ
PANELIST BIOS

Jennifer Carter
Jennifer has been a resident of North Liberty since 2004 with her husband Troy; they have a 6th grader at Garner Elementary and a sophomore at Liberty High School.  For the last six years, Jennifer has worked for the Tippie College of Business – University of Iowa, and is currently the Director of Admission Operations with the Graduate Management Programs.  Prior to that, she worked as a Senior Operations Manager for an R&D Pharmaceutical company. In her spare time (she has none), Jennifer enjoys cycling with friends, watching movies, and driving her children back and forth to the pool for club swimming.

Matt Degner
Matt has served in the Iowa City Community School District since July of 2013. Matt was Principal of South East Junior High for the 2013-2014 and 2014-2015 school years. Since that time he has served as Director of Secondary Schools, Assistant Superintendent, and now Interim Superintendent. Prior to Iowa City, Matt served two different school districts in Iowa; Williamsburg and Bettendorf. Matt has one child at Lemme Elementary, one at South East Junior High, and another at City High School.  His wife, Dr. Kate Degner is a teacher at South East Junior High and an adjunct professor at the University of Iowa.  Matt is passionate about equity, engagement, and innovation in education.

Mayasa Hamid
Buenos Dias! My name is Mayasa Hamid and I will officially be a Junior next week! I'm here with you to talk about my experience with the headache, 2020. A pandemic? Never saw that coming. I mean my younger siblings will learn about it in school. I can happily say I survived. The pandmeic showed me how easily bored I get and how much of a nerd I truly am. I love school and the schedule it creates in my life. I can't wait to share more in depth with you about my experience and attitude towards the year 2020.

Renee Zukin
Renee Zukin is a writer, educator, and host of the weekly interview series, Conversations to Raise the Collective Consciousness, highlighting healers, coaches, and creatives who are doing the inner work to see the outer change. Renee has more than 20 years of experience in education, corporate management, and writing combined. In addition to teaching in the Iowa City Community School District, Renee is the curator of Midwest Elevation, a platform dedicated to healing from the inside out, as well as creator and facilitator of the Rebel Writers Workshops where she supports people to heal through writing so they feel empowered to express themselves fully.

Shawn Eyestone
I have lived in North Liberty for 20+ years.  I have one son who is currently attending Liberty High and another who just graduated.  I was initially elected to the ICCSD School Board in 2017 and re-elected in 2019. I am currently serving as president of the Board.  I am also currently serving as the Treasurer for the Liberty PSTO.  I am a founding board member for the Liberty Fund which is a fundraising arm of Liberty High School. In my professional life, I am an Analytical Lab Manager at Integrated DNA Technologies in Coralville.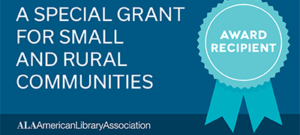 Libraries Transforming Communities: Focus on Small and Rural Libraries is an initiative of the American Library Association (ALA) in collaboration with the Association for Rural & Small Libraries (ARSL).