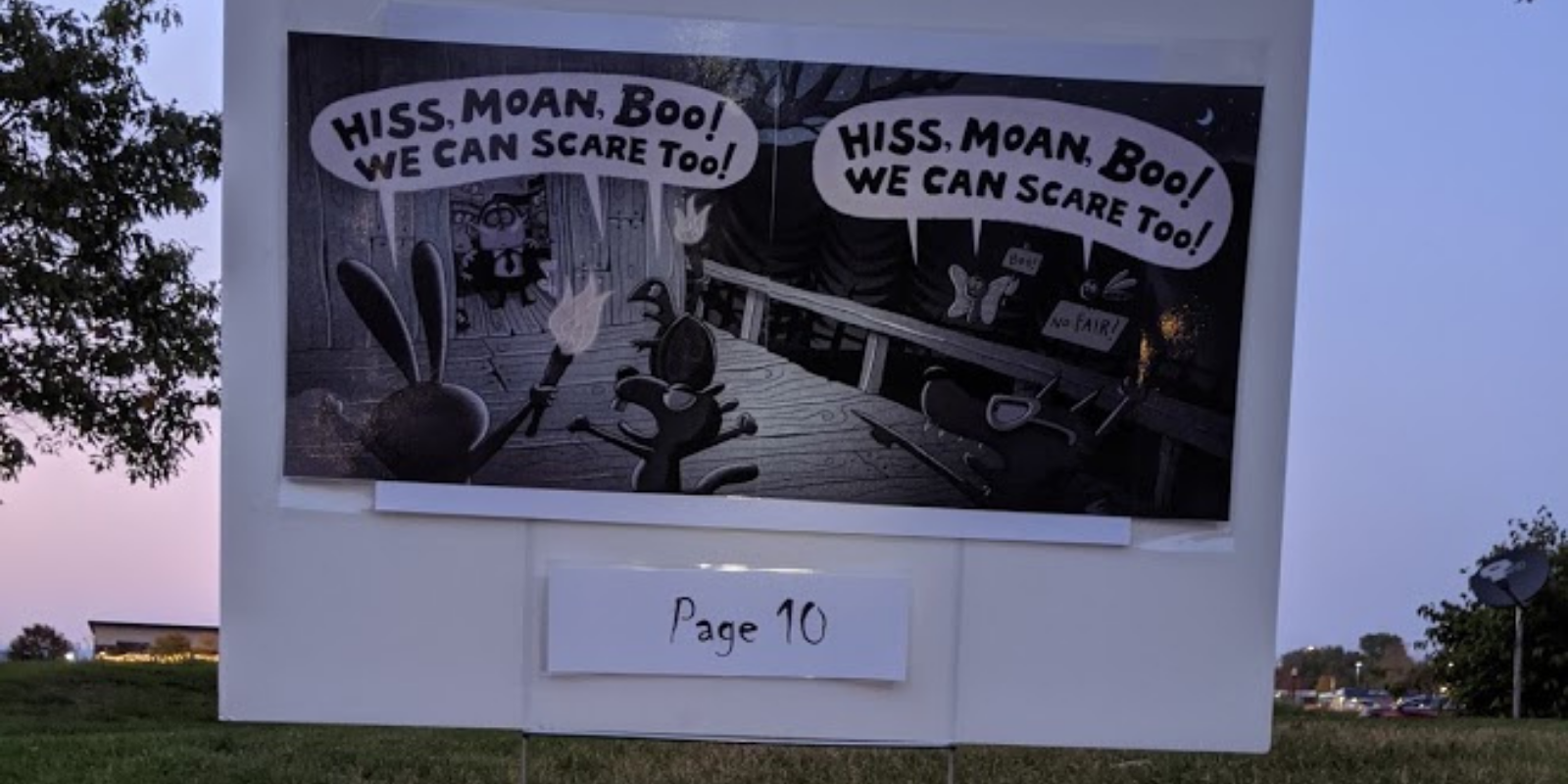 StoryWalk®
StoryWalk® is an innovative and delightful way for children — and adults! — to enjoy reading and the outdoors at the same time. Laminated pages from a children's book are attached to yard signs, which are installed along an outdoor path. As you stroll down the trail, you're directed to the next page in the story.
The StoryWalk® Project was created by Anne Ferguson of Montpelier, VT and developed in collaboration with the Vermont Bicycle & Pedestrian Coalition and the Kellogg Hubbard Library.
Featured Stories:
Dates & Locations:
StoryWalk® will be placed sometime during the first week of each month.
May – South NLCC parking lot along the fence to the outdoor pool
Black is a Rainbow Color by Angela Joy LISTEN
A child reflects on the meaning of being Black in this moving and powerful anthem about a people, a culture, a history, and a legacy that lives on.
June – Liberty Centre
Blue by Laura Vaccaro Seegar LISTEN
Laura Vaccaro Seeger turns her attention to the ways in which color evokes emotion, and in doing so tells the story of one special and enduring friendship.
July – East Penn Meadow path near NL Community Gardens
Green Green: A Community Gardening Story by Marie Lamba & Baldev Lamba LISTEN
Green grass is wide and fresh and clean for a family to play in, and brown dirt is perfect for digging a garden. But when gray buildings start to rise up and a whole city builds, can there be any room for green space? The neighborhood children think so, and they inspire the community to join together and build a garden for everyone to share in the middle of the city.
August – Walking path at Centennial Park
Black is A Rainbow Color by Angela Joy
Listen:
Scan the QR code at the beginning of each StoryWalk® to hear a North Liberty librarian read the story as you walk from page to page.
---
North Liberty's Summer Slate is supported by :