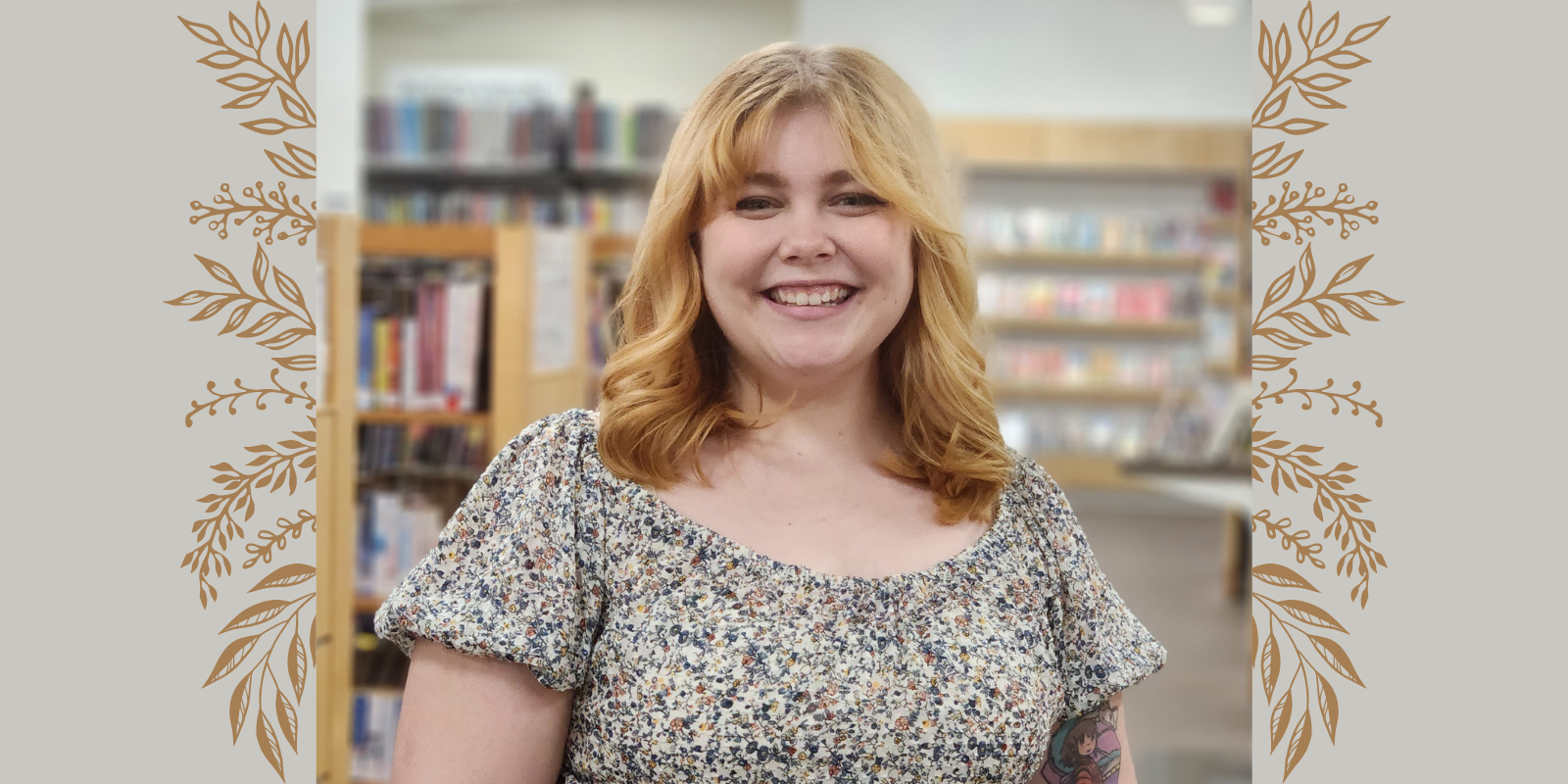 Welcome, Zoe!
September 1, 2023
The library is excited to introduce our new Assistant Youth & Teen Services Librarian, Zoe. Be sure to say hello when you see her in the library.
Tell us a little about yourself: Hi, my name is Zoe Murphy, and I am the new Assistant Youth and Teen Librarian! I have my bachelor's degree from Simpson College in Theatre Arts and my Master of Library and Information Sciences from the University of Iowa. I am 25 years old and live in Cedar Rapids with my cat, Darlington. I grew up in the Des Moines Metro area with my parents, three younger sisters, and 4 cats! I would consider myself a silly, easy going, person. Besides working at the library, I spend my time volunteering in the Cedar Rapids community doing theatre. Most recently I was the Foley Artist in The SpongeBob Musical, and Regina in Rock of Ages. When I'm not acting, I like to help with costuming and wig application! In any other available free time, I like to crochet and cross stitch, play video games, and sing karaoke! I love to watch movies and every year I challenge myself to watch all the Oscar nominated movies. My favorites from the past Oscar seasons have been "Everything Everywhere All At Once", "Interstellar", "Dune", and "Minari".  I am a huge fan of Taylor Swift so please feel free to chat about Taylor Swift easter eggs with me anytime!!!
What do you like to read? My favorite genre of books includes Fantasy, Dark Academia, and Romance. Some examples of books I love are "If We Were Villains" by M.L. Rio, "Beach Read" by Emily Henry, and "The Way of Kings" by Brandon Sanderson.
What do you look forward to in your new position? I look forward to connecting with the tweens and teens that the library serves and sharing my passions with them to assist them on their journeys through adolescence into teen and adulthood.