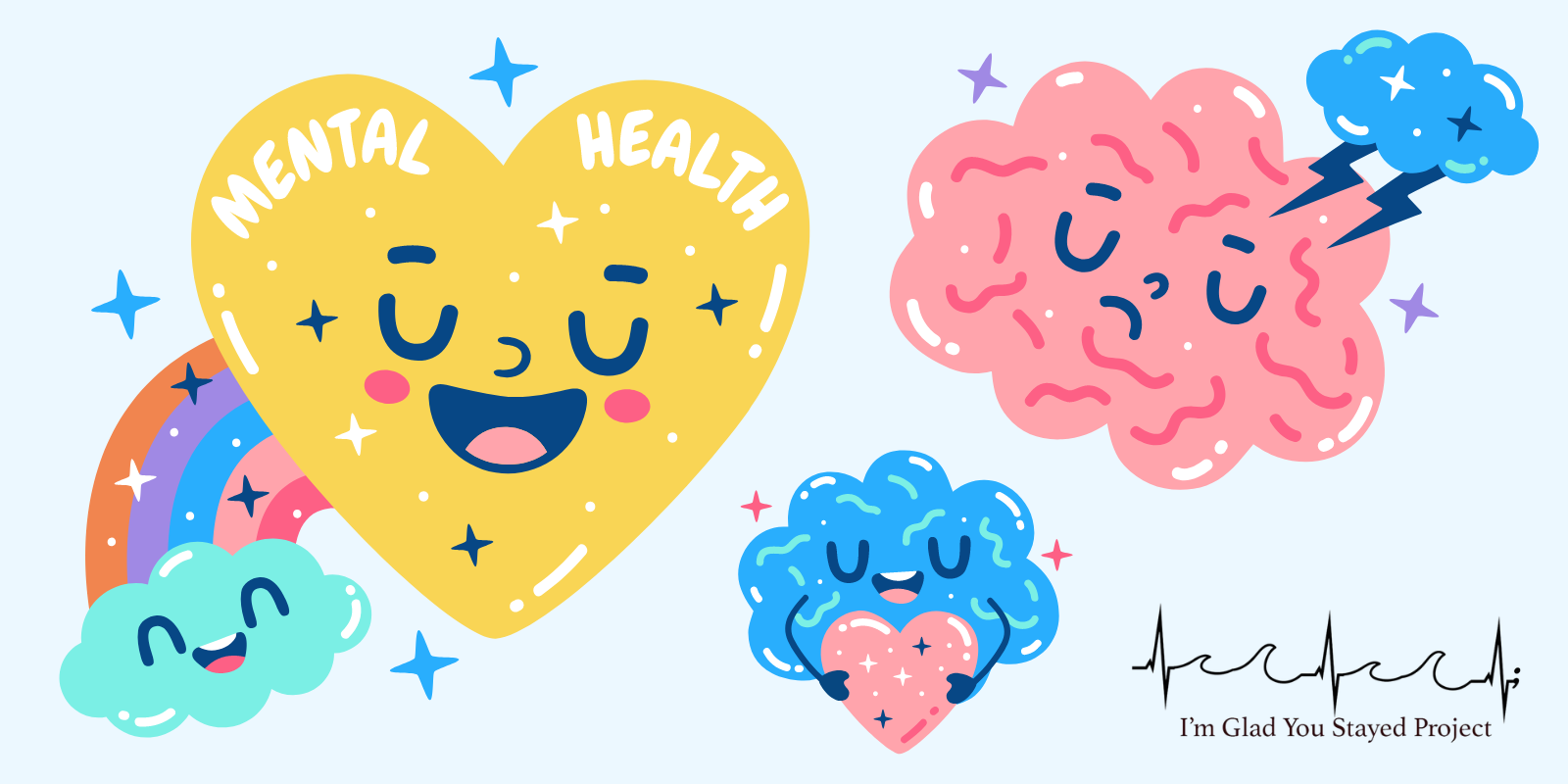 Reality Check; Talking about Mental Health
March 28, 2023
REALITY CHECK; TALKING ABOUT MENTAL HEALTH
The I'm Glad You Stayed Project and North Liberty Library invite teens and tweens to join us Saturday, April 15th from 12:00 PM to 3:00 PM at the North Liberty Library for a conversation on mental health. Hear from mental health professionals, listen to stories of survival and learn new coping skills.
Schedule of Events
12:00 pm – 1:00 pm Activities
1:00 pm – 2:00 pm – Speakers
2:00 pm – 3:00 pm – Activities & time to talk
Snacks & prize drawing.
Speaker Bios
Jane Nady is a Master Certified Mindset & Trauma Coach and the owner of Imperfect Pathways. She holds a Master's Degree in Education, has over 15 years experience as an educator, mental health advocate, and trainer. She has formerly served as the Suicide & Substance Use Prevention Coordinator for the Iowa National Guard as well as a First Responder. She is well respected by her peers and most known for her work in crisis prevention/intervention, mental health education & advocacy, and most identified by her effective coaching methods.
Haley is an Iowa City native, who has been following her passion of spreading awareness about suicide and mental health, from prevention to bereavement, and all things in between. She has volunteered with numerous mental health agencies and has spoken on both national and local levels since 2012. She utilizes her stories of lived experience as someone who lives with a mental illness, as a suicide attempt survivor, as well as being the survivor of suicide loss. Haley's goal has been to normalize the conversations surrounding mental illness, inspiring others to share their stories, and to extinguish societal stigmas through education, openness, and a bit of humor.
I'm Glad You Stayed Project
The I'm Glad You Stayed Project strives to educate the public, especially teenagers, on real-time suicide prevention actions and resources to save the lives of those struggling with mental health and suicidal ideation. We are not professionals, just friends helping friends, trying to make a difference!
Who to Thank
This project is funded by the National Library of Medicine, National Institutes of Health, Department of Health and Human Services, under Cooperative Agreement Number U24LM014070 with the University of Iowa, Hardin Library for the Health Sciences, and the University of Pittsburgh, Health Sciences Library System.