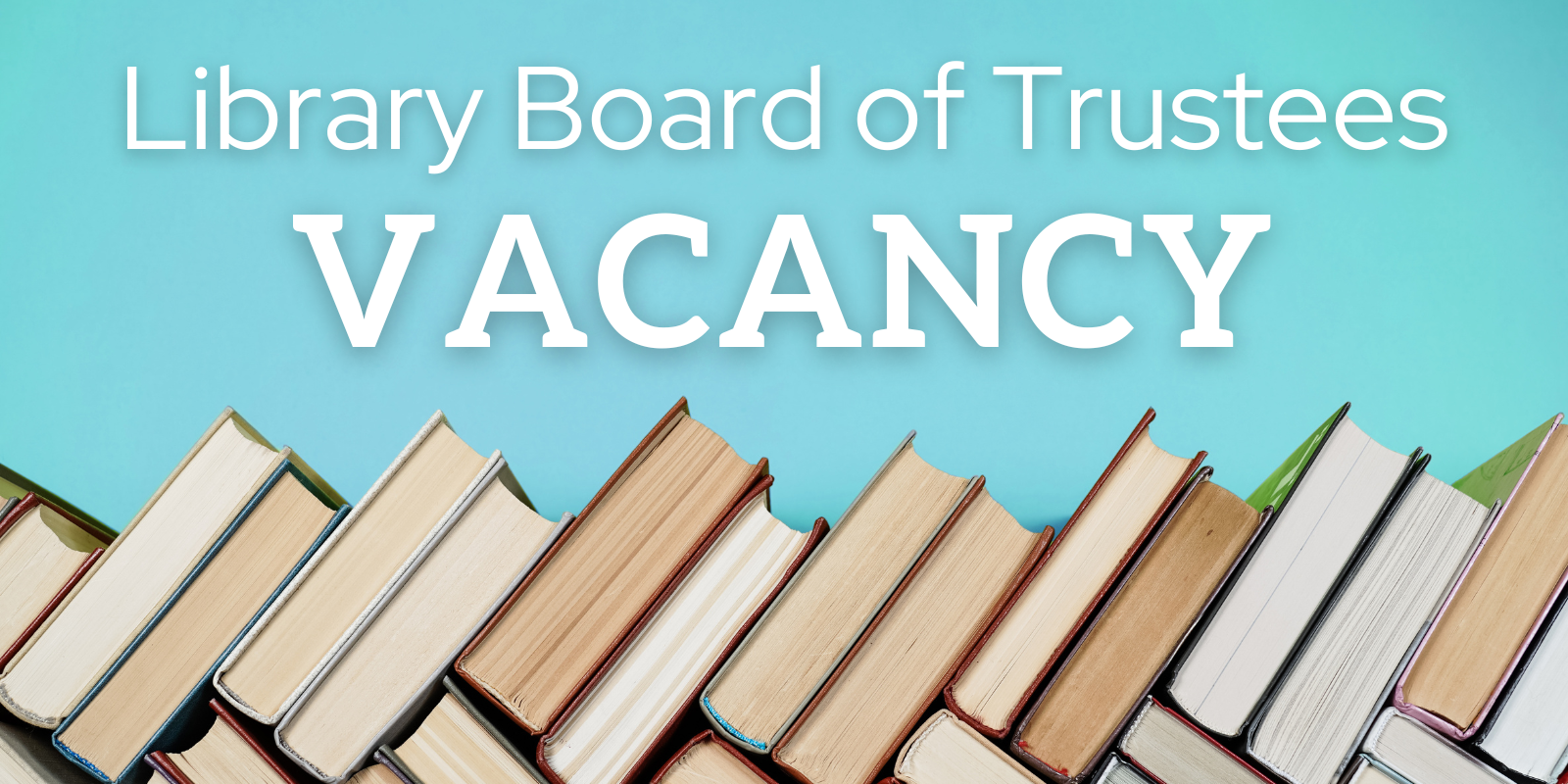 North Liberty Library Board of Trustees Vacancy
April 17, 2023
Johnson County, IA –
The Johnson County Board of Supervisors is accepting applications for one vacancy on the North Liberty Library Board of Trustees for residents living in unincorporated Johnson County. After appointment, the term will end June 30, 2026.
The North Liberty Library's Board of Trustees is composed of six members, including five residents of North Liberty and one resident of unincorporated Johnson County. North Liberty's mayor makes a recommendation for each appointment, and the appointment is made by a vote of the North Liberty City Council or, in the case of the county resident, the Johnson County Board of Supervisors. Terms are three years long; an appointee may serve up to two consecutive terms.
The Board of Trustees meets at 6:30 p.m. on the third Monday of each month at the City of North Liberty Council Chambers, 3 Quail Creek Circle.
Applications can be found on the Committee/Board Openings webpage of the Johnson County website and in the office of the Johnson County Board of Supervisors, second floor of the Johnson County Administration Building, 913 South Dubuque Street, Iowa City.
Completed applications must be returned to the Board Office by 4:30 p.m. on Tuesday, June 20, 2023.