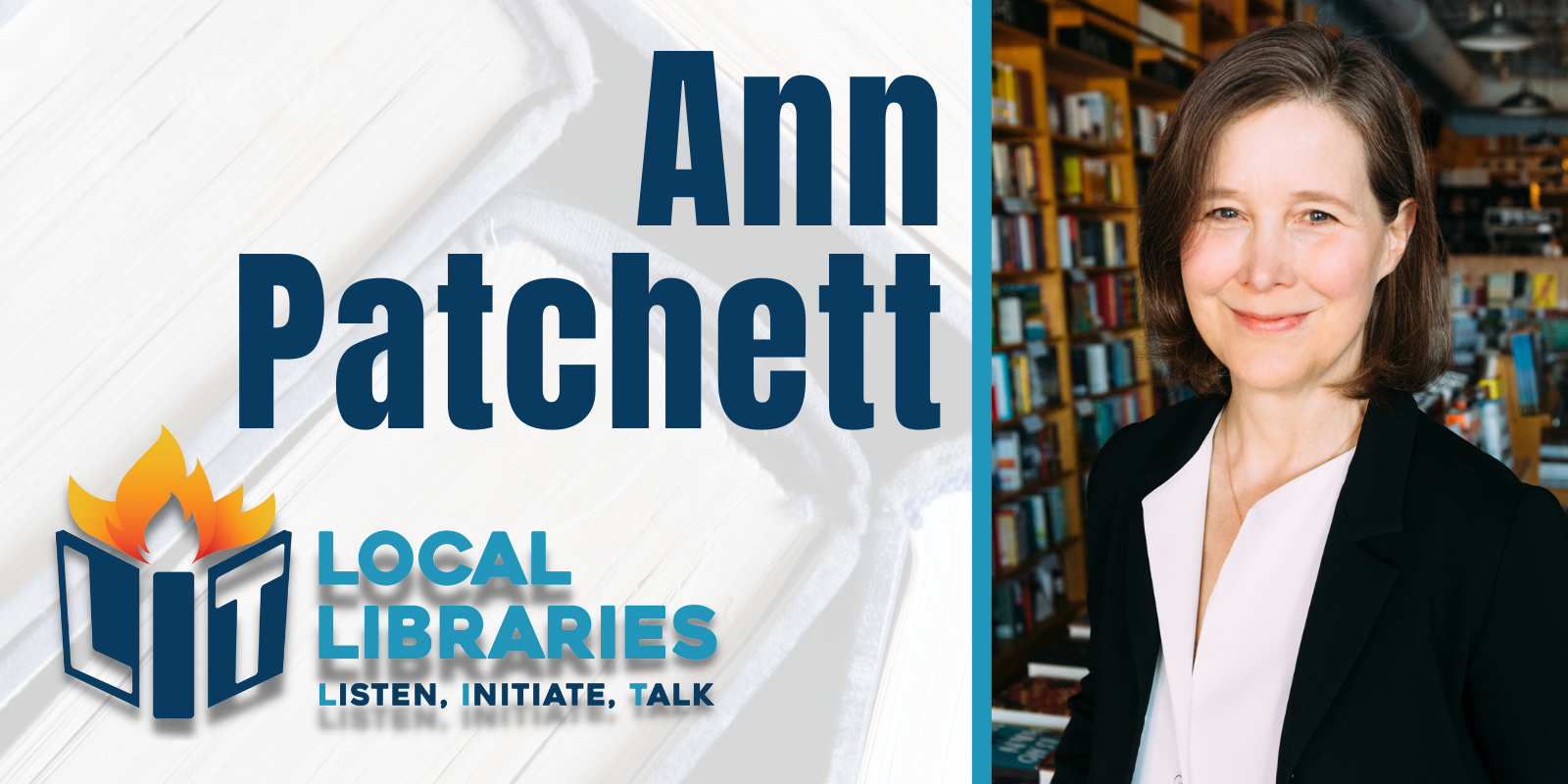 Local Libraries LIT: Ann Patchett
October 6, 2022
Local Libraries LIT to welcome author Ann Patchett on Thursday, October 27 at 6:30 p.m. This is the sixth virtual event in the series offered by public libraries in Johnson County, as well as the University of Iowa and Kirkwood Libraries with support from The Tuesday Agency.
Patchett is a graduate of Sarah Lawrence College and the Iowa Writer's Workshop. She has written thirteen books and been the recipient of numerous awards and fellowships. Her novel, Bel Canto, was awarded the Orange Prize and the PEN/Faulkner Award. In 2016, Ann released her seventh novel, Commonwealth; It was selected as a New York Times Best Book of the Year, a TIME Magazine Top 10 Selection, and was a NBCC Award Finalist. In 2019, she published her first children's book, Lambslide, illustrated by Robin Preiss Glasser, as well as a novel, The Dutch House, which was a finalist for the Pulitzer Prize and has sold more than 1 million copies. Ann's latest, These Precious Days: Essays, is a deeply personal collection that reflects on home, family, friendships, and writing.
In 2011, she opened Parnassus Books in Nashville, Tennessee, with her business partner Karen Hayes. She has since become a spokesperson for independent booksellers, championing books and bookstores. In 2012, TIME named Ann one of the 100 Most Influential People in the World for her efforts on behalf of the literary community.
"The partnership between our libraries has made Local Libraries LIT possible," says Amy Golly, Adult Services Librarian at the North Liberty Library, "and given us the opportunity to have conversations with award winning authors like Ann Patchett."
Local Libraries LIT thrives to grow a community which shines with diversity, equity, and inclusion. This special speaker series is offered at no charge to participants. Donations are welcomed to help sustain and grow Local Libraries LIT. Register at http://bit.ly/3wHgtPQ