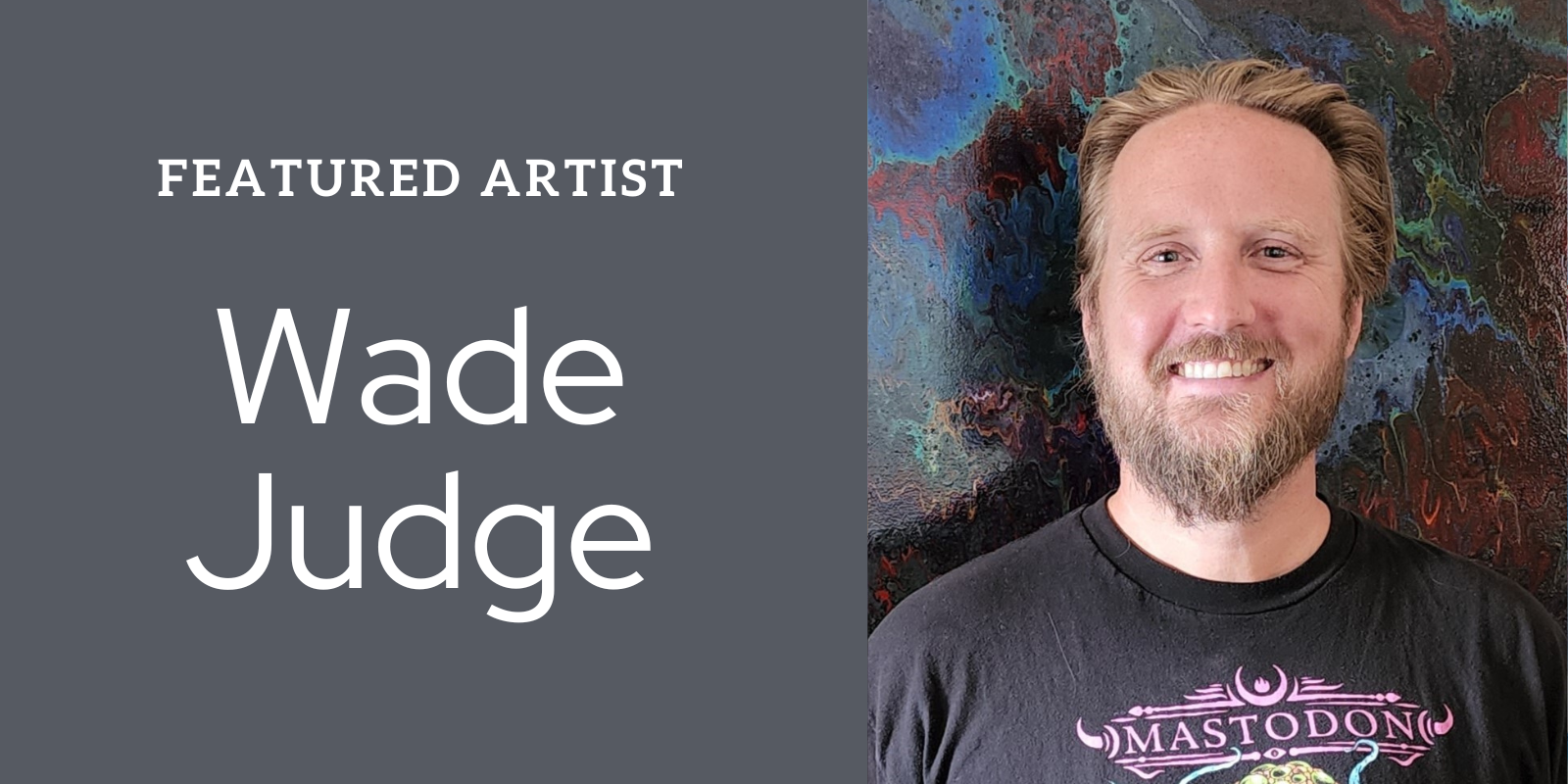 Featured Artist: Wade Judge
October 10, 2022
Wade Judge

ARTIST BIO
Wade writes, "I was born and raised in central Iowa, hailing originally from Le Grand. After graduating high school, I then proceeded to complete my AA degree at MCC and then earned my BA in art education from the University of Northern Iowa. Once I graduated, I spent the next 7 years teaching in the desert Southwest in Yuma, Arizona. I returned to Marshalltown and began teaching at Marshalltown High School in 2012, where I teach photography, painting, drawing, pottery, and sculpture. In May of 2019, I completed my Masters in Art Education. At home, my wife Beth and I have 5 great kids: Aidan, Finley, Declan, Isla and Brenna. 
As far as my artwork goes, I really have enjoyed getting back into doing work for myself for a change, as this allows me a ton of freedom to work with color and shape, as well as allowing gravity to play a part of the end result. These pieces are created by layering different colors of paint and then moving the painting around to let the colors flow off of the canvas. I hope you enjoy my work."
If you are interested in purchasing artwork or if you have any questions you can reach Wade at (641) 485-2985, wadejudge@gmail.com, or on https://wrjarts.weebly.com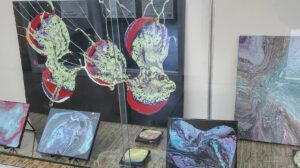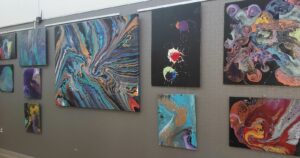 Showcase Artwork at the Library
If you are a local artist interested in showcasing your artwork at the library contact Kellee by calling the library at (319)626-5701 or by email at kforkenbrock@northlibertyiowa.org.