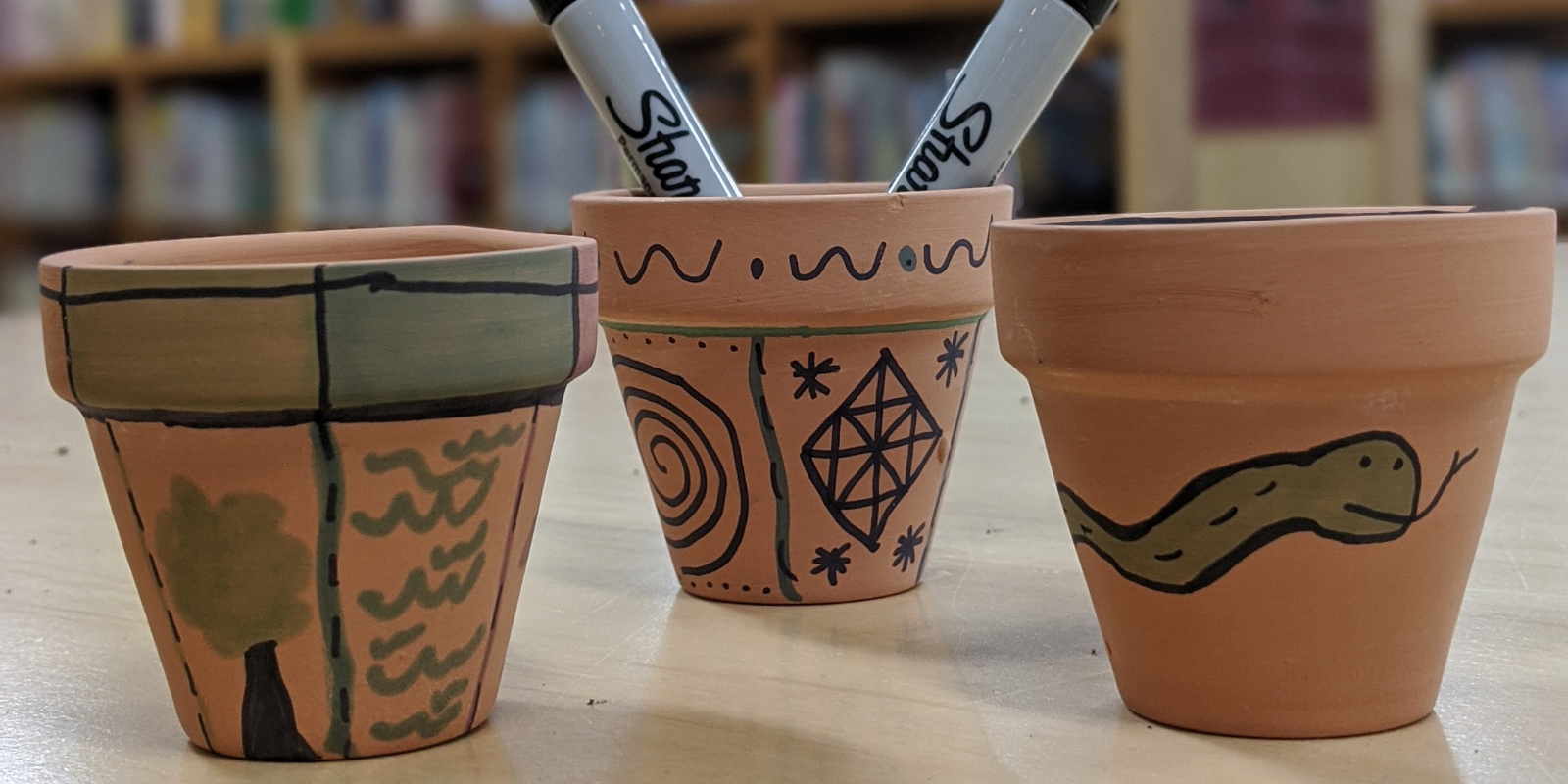 Summer YLAH Kits
May 28, 2021
Your Library at Home
The summer YLAH kits have been curated to accommodate individuals and families so you only need to register for one kit per family.
*At the end of each month families interested in additional kits will have the opportunity to request them if we have any leftover.
In each kit, you will find an assortment of fun things!  Let your creativity and imagination guide you, but we've also provided some suggestions.
Also, be sure to register for the summer reading program which runs from June 14th – July 31st.  Everyone who completes will have $5 donated in their name to a non-profit serving North Liberty.  
June Kit
Chalk – You could…play hopscotch, make a funny sidewalk challenge, or even write positive messages to your neighbors on their driveway or sidewalk!
Stamp – Use as a temporary tattoo, get creative with your letters to friends, or use it to stamp the Library's geocache log book
Peat pots, gardening stakes and seeds – All the trimmings to start a garden!
Playing cards – learn how to play a variety of card games or try to build a card house, or just learn to shuffle. Visit bicycle.com for rules to card games for all ages.
Register and pick-up kits starting June 14.
July Kit
Toothpicks and air-dry clay (the colorful squishy stuff in your bag) –  use these two items to engineer a free-standing structure.
Racquetball – Play fetch with your dog, play catch with a friend or family member, or even learn to play handball. Check out this YouTube video about urban handball
DIY Bingo Game – bingo cards, number sheet, and construction paper to use
Scavenger Hunt – Use information provided in the kit as a starting point for a neighborhood scavenger hunt or create your own.
Register and pick-up kits starting July 1.