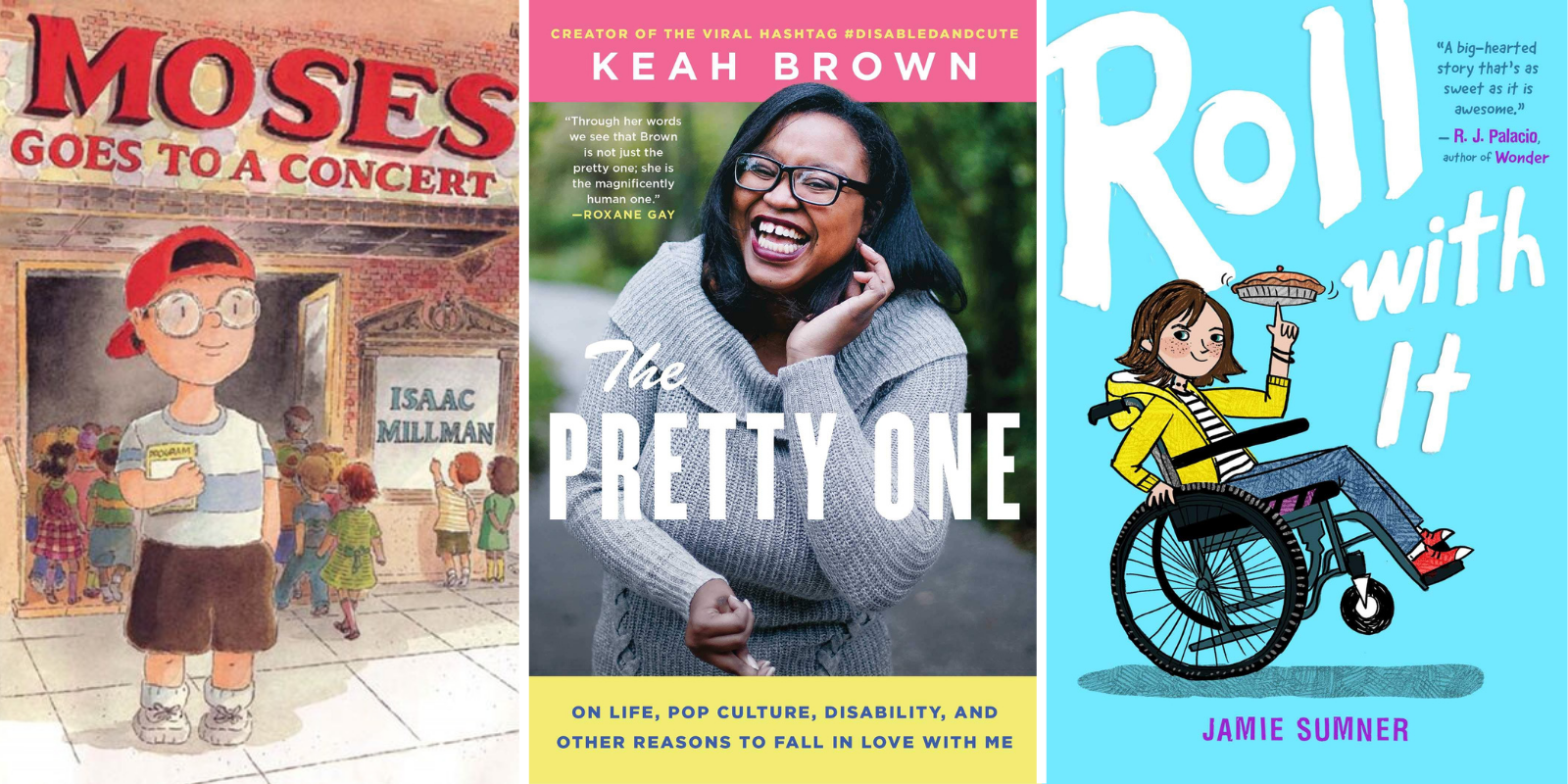 National Disability Pride Month
August 2, 2021
Disability Pride Month is celebrated in July, the month in which the Americans with Disabilities Act was first signed into law in 1990.
The Americans with Disabilities Act was signed by President George H.W. Bush on July 26, 1990, a landmark law that prohibited discrimination against people with disabilities.
Book Recommendations
The Boys in the Bunkhouse: Servitude and Salvation in the Heartland by Dan Berry
With this Dickensian tale from America's heartland, New York Times writer and columnist Dan Barry tells the harrowing yet uplifting story of the exploitation and abuse of a resilient group of men with intellectual disability, and the heroic efforts of those who helped them to find justice and reclaim their lives.
Disability Visibility by Alice Wong
One in five people in the United States lives with a disability. Some disabilities are visible, others less apparent—but all are underrepresented in media and popular culture. Now, just in time for the thirtieth anniversary of the Americans with Disabilities Act, activist Alice Wong brings together this urgent, galvanizing collection of contemporary essays by disabled people.
Disfigured by Amanda Leduc
If every disabled character is mocked and mistreated, how does the Beast ever imagine a happily-ever-after? Amanda Leduc looks at fairy tales from the Brothers Grimm to Disney, showing us how they influence our expectations and behaviour and linking the quest for disability rights to new kinds of stories that celebrate difference.
The Pretty One: On Life, Pop Culture, Disability, and other Reasons to Fall in Love With Me by Keah Brown
Keah Brown loves herself, but that hadn't always been the case. Born with cerebral palsy, her greatest desire used to be normalcy and refuge from the steady stream of self-hate society strengthened inside her. But after years of introspection and reaching out to others in her community, she has reclaimed herself and changed her perspective.
Rosemary: The Hidden Kennedy Daughter by Kate Clifford Larson
Joe and Rose Kennedy's strikingly beautiful daughter Rosemary attended exclusive schools, was presented as a debutante to the queen of England, and traveled the world with her high-spirited sisters. Yet Rosemary was intellectually disabled, a secret fiercely guarded by her powerful and glamorous family.
Cursed by Karol Ruth Silverstein
As if her parents' divorce and sister's departure for college weren't bad enough, fourteen-year-old Ricky Bloom has just been diagnosed with a life-changing chronic illness. Her days consist of cursing everyone out, skipping school. daydreaming about her crush, and trying to keep her parents from realizing just how bad things are. But she can't keep her ruse up forever. Ricky's afraid, angry, alone, and one suspension away from repeating ninth grade when she realizes: she can't be held back. She'll do whatever it takes to move forward—even if it means changing the person she's become.
The Silence Between Us by Alison Gervais
Maya moves across the country and must attend a hearing school for the first time. As if that wasn't hard enough, she also has to adjust to the hearing culture, which she finds frustrating and also surprising when some classmates take time to learn ASL. As Maya looks past graduation and focuses on her future dreams, nothing, not even an unexpected romance, will not derail her pursuits. But when people in her life- Deaf and hearing alike- ask her to question parts of her Deaf identity, Maya stands proudly, never giving in to the idea that her Deafness is a disadvantage.
El Deafo by Cece Bell
Starting at a new school is scary, especially with a giant hearing aid strapped to your chest! At her old school, everyone in Cece's class was deaf. Here, she's different. She's sure the kids are staring at the Phonic Ear, the powerful aid that will help her hear her teacher. Too bad it also seems certain to repel potential friends.
Get a Grip, Vivy Cohen! by Sarah Kapit
Vivy Cohen is determined. She's had enough of playing catch in the park. She's ready to pitch for a real baseball team.
But Vivy's mom is worried about Vivy being the only girl on the team, and the only autistic kid.
Roll With It by Jamie Sumner
This big-hearted middle grade debut tells the story of an irrepressible girl with cerebral palsy whose life takes an unexpected turn when she moves to a new town.
All the Way to the Top: How One Girl's Fight for American's with Disabilities Changed Everything by Annette Bay Pimentel
Experience the true story of lifelong activist Jennifer Keelan-Chaffins and her participation in the Capitol Crawl in this inspiring autobiographical picture book. This beautifully illustrated story includes a foreword from Jennifer and backmatter detailing her life and the history of the disability rights movement.
Moses Goes to a Concert by Isaac Millman
Moses and his school friends are deaf, but like most children, they have a lot to say. They communicate in American Sigh Language, using visual signs and facial expressions. This is called signing. And even though they can't hear, they can enjoy many activities through their other senses.
Resources
North Liberty Paratransit Service
North Liberty offers ADA Paratransit to eligible residents through Coralville Transit and Johnson County SEATS.
Iowa Office of Persons with Disabilities
The Office of Persons with Disabilities exists to promote the employment of Iowans with disabilities and reduce barriers to employment by providing employers and citizens with disabilities: technical assistance, information and referral are available concerning matters of employment, housing accessibility, transportation, education, programs and services.
Olmstead Rights
Iowa Disability resources and advocacy organizations.
ADA National Network
Provide information, guidance, and training on how to implement the ADA