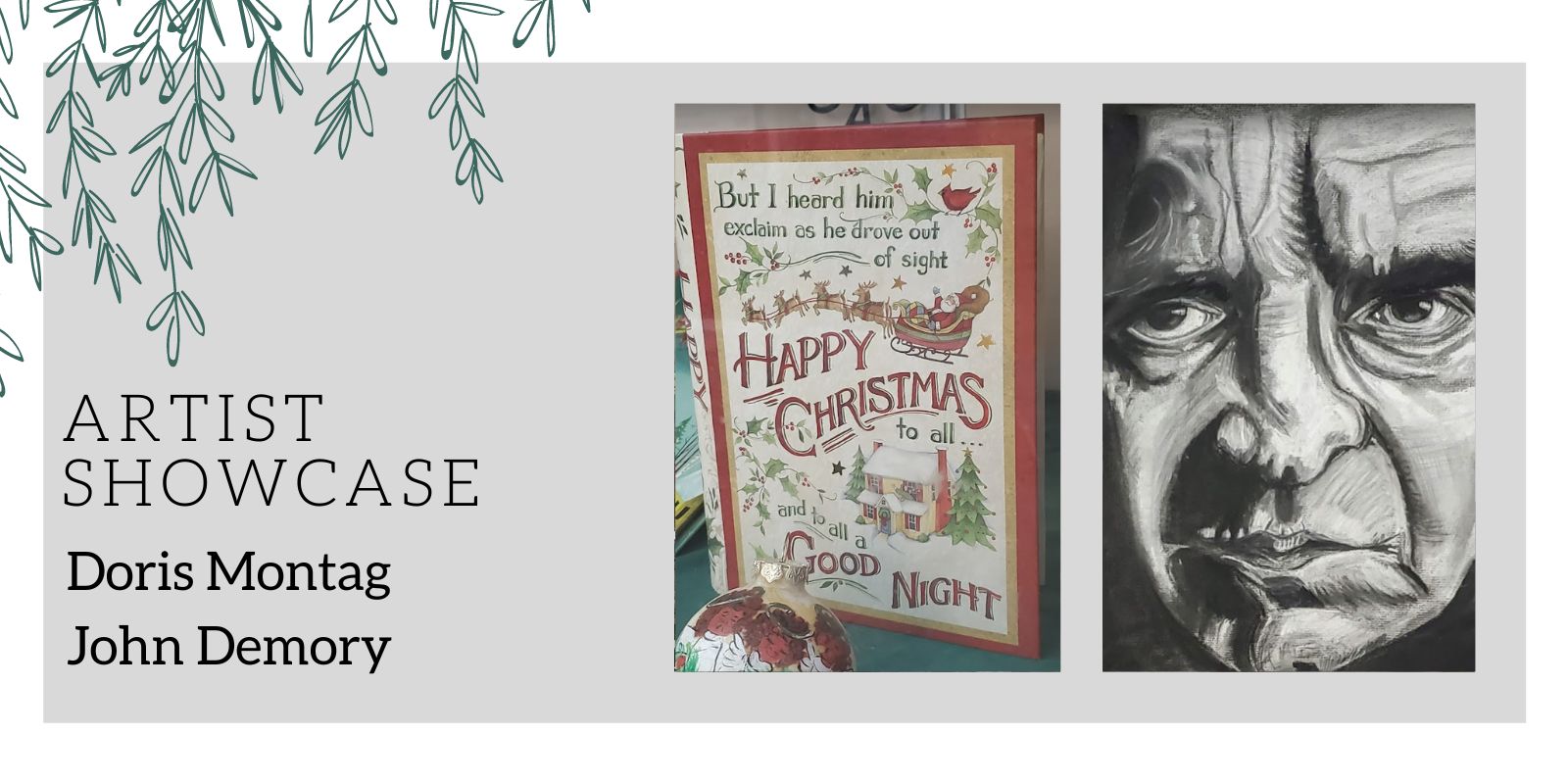 Featured Artists: Doris Montag and John Demory
December 6, 2022

Doris Montag
Doris Montag is a local collector, a storyteller and a free-lance curator whose passion is unlocking the stories in collections from family or private individuals. She develops and installs exhibits in small museums, libraries, and public spaces. A collection of "The Night Before Christmas" books is currently on display into early January. She will bring "Sentiments of Sewing" into the North Bend Historical case Jan-March 2023.
Doris's work has evolved into one woman shows narrating the exhibits. She calls her talks "Laugh & Learn" sessions. Additionally, she researches and distills the history of antiques and random items. These comprise a column, The History of Ordinary Things, which is published monthly in 3 regional senior magazines. Locally, you can follow her column in Mature Focus, a free magazine distributed at the NLPL as well as other venues. You can also follow her on her Facebook page, HistoryofOrdinaryThings.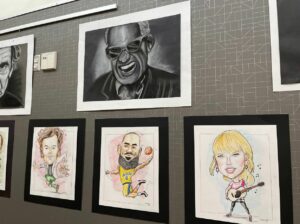 John Demory
"My name is John Demory, and I live in North Liberty with my wife, Alison, and our three sons.  I have been the Art Teacher at Regina High School for  23 years. I do my own art as well, but  I especially like to  work with faces.  I draw and paint portraits, and have been a caricature artist for 30 years. I do caricatures from photos to be given as gifts for weddings, graduation, retirement etc."
Showcase Artwork at the Library
If you are a local artist interested in showcasing your artwork at the library contact Kellee by calling the library at (319)626-5701 or by email at kforkenbrock@northlibertyiowa.org.