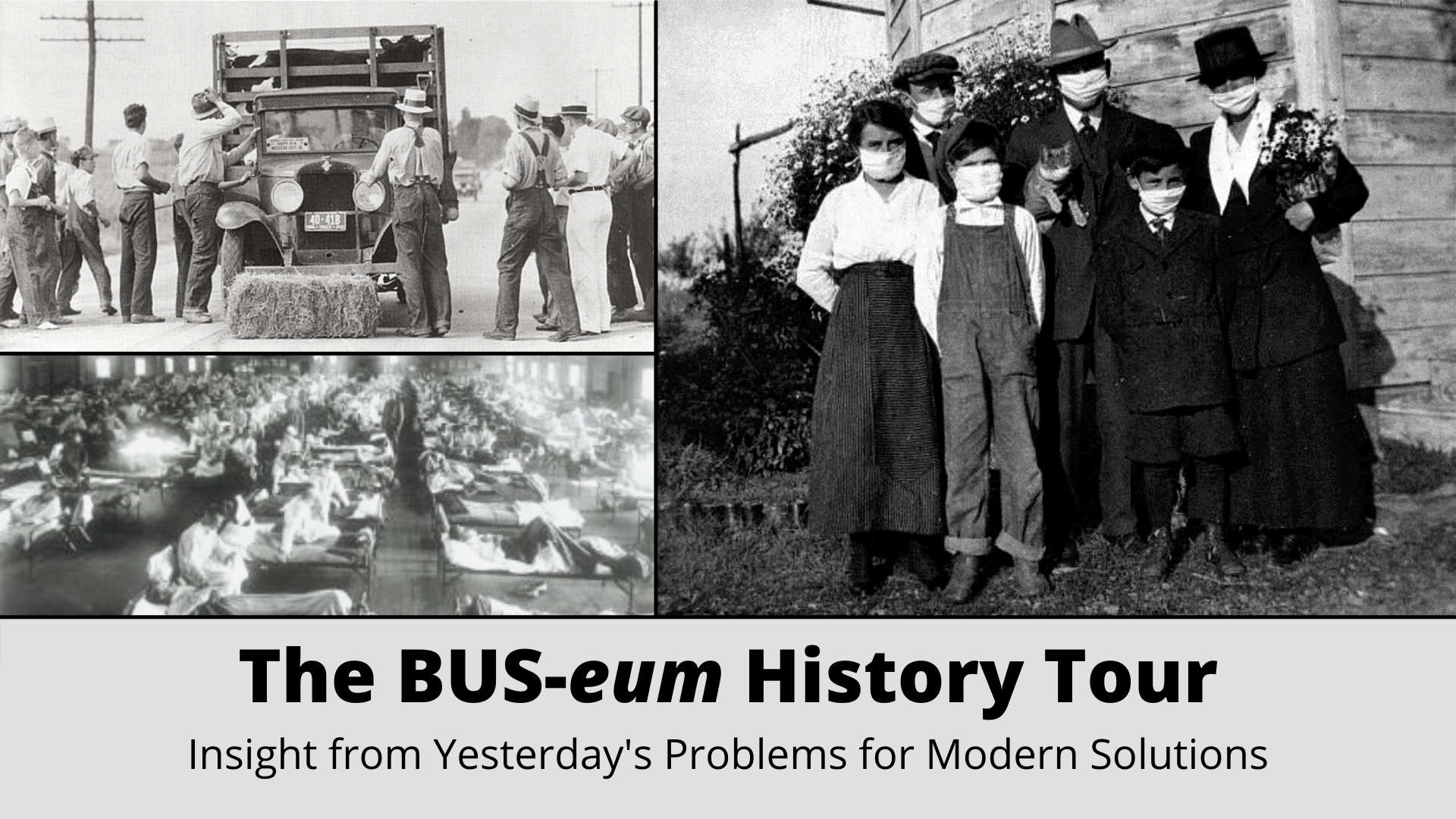 The BUS-eum History Tour
August 4, 2021
On Monday, August 16 a mobile museum in a retrofitted school bus, the "BUS-eum," will be viewable free of charge at the North Liberty Library, 520 W Cherry St., from 10 a.m. to 2 pm with a presentation about Anti German hysteria during WWI at 11:30 am inside the library.
The BUS-eum highlights five significant themes from America's history: the pandemic of 1918, anti-German hysteria during WWI, Prohibition-era bootlegging in rural America, the "Second Wave" of the Ku Klux Klan in the Midwest of the 1920s and farmer-led rebellions during the Great Depression.
"By examining this shared heritage anew, we can see our origins and our possible fates in a new light: In seeking them, we might find us," says Director, Dr. Michael Luick-Thrams, who was born on a century farm in Northcentral Iowa and has a Ph.D. from Humboldt Universität, Berlin. He now splits his time between the United States and Germany where he teaches at Universität Erfurt and directs "Haus der Spuren," a museum in Thüringen's Bad Langensalza, which focuses on US-German relations, 1933-48.
This non-profit, educational resource is made possible by on-going support from Vander Haag's Inc. of Spencer, Iowa.
Questions about the BUS-eum visit can be directed to Amy, our Adult Services Librarian, by calling the library at (319)626-5701.