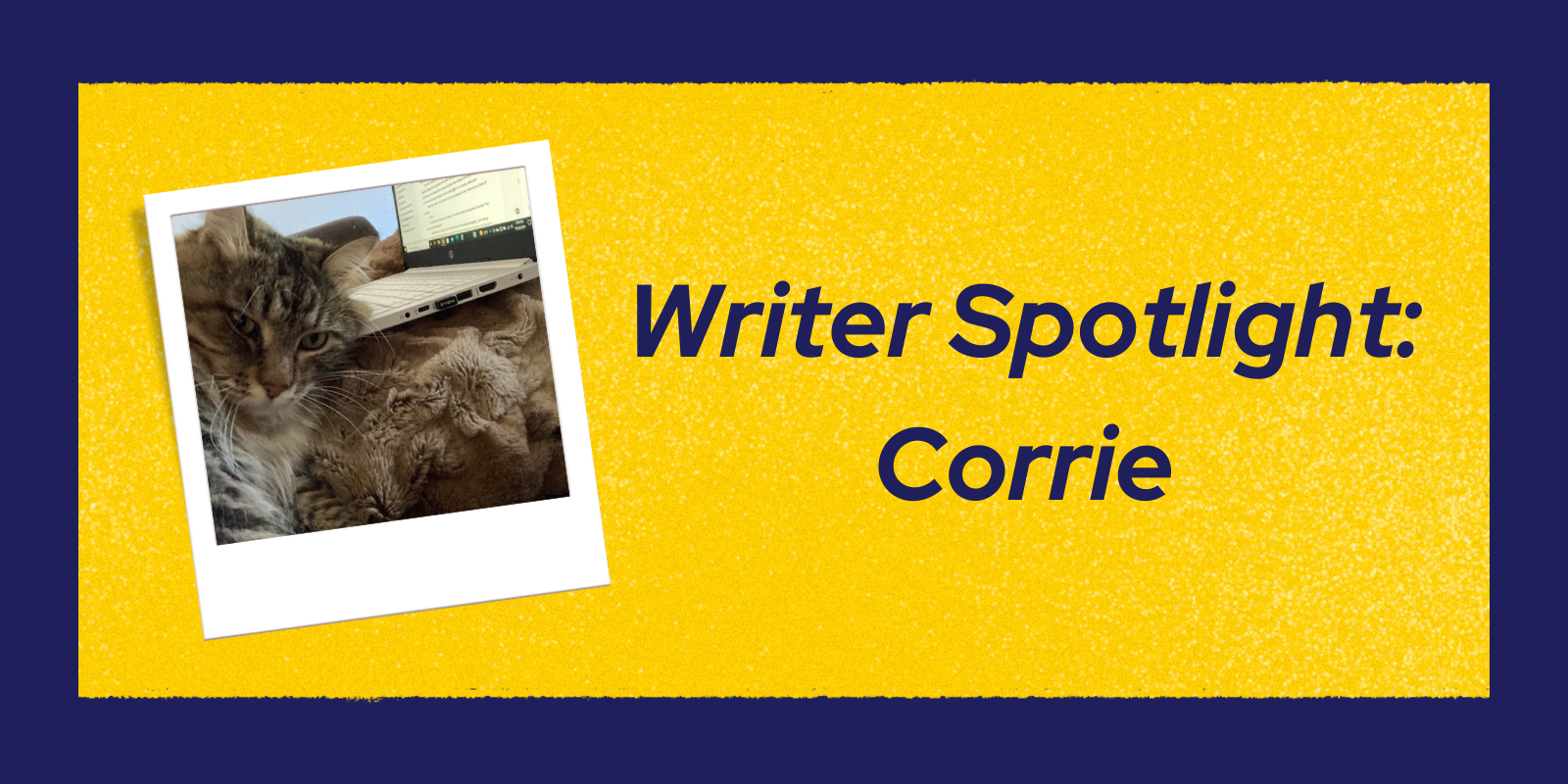 NaNoWriMo Spotlight: Corrie
November 9, 2021
Every year, hundreds of thousands of writers around the world set out to write 50,000 words in the month of November alone. National Novel Writing Month encourages writers to make progress on their novels, start a new project, or just express themselves. Even if you don't hit that 50,000 word count, NaNoWriMo is a great way to get back into the swing of writing, engage with a rich online community, and challenge yourself creatively.
We interviewed Librarian and NaNoWriMo participant Corrie about her writing process so that we could learn a bit more and maybe even steal some of her tips and tricks:
Do you have a writing set-up, or do you write anywhere?
I write anywhere really. Anywhere except my desk. Probably because when I'm at my desk I usually do boring "grown up" stuff like paying bills, writing important emails, or attending Zoom meetings so it doesn't really feel like a creative space. So I write pretty much anywhere else. Of course, my cat loves it when I write while sitting on the sofa or my bed so that she can use my laptop as a pillow.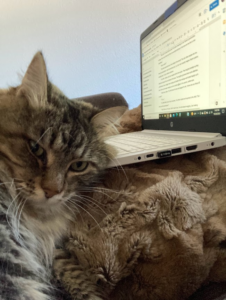 Are you a planner, pantser, or something in between? In other words, do you like to meticulously plan what's going to happen in your story before you write it or do you just write and see where the process takes you?
I like to have a basic idea of where I'm going with a story, but I don't plan out too much detail. I like to be able to throw in something completely random if I feel like it because I find that an unplanned character death, an unexpected romantic side-plot, or maybe a dragon bursting out of the sky is really a good way to get rid of writer's block. Of course, most of my best ideas pop up when I'm nowhere near my computer, so I keep a lot of notes in various journals and cobble them together later.
Where do you get inspiration?
Depending on how I'm feeling, I could find inspiration from any random object, spoken phrase, or weather phenomenon… or I could find inspiration in absolutely nothing. Some things that have inspired me lately are a kitchen knife, cheese, a creek near my house, and trying out a VR headset for the first time.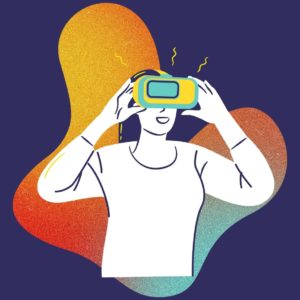 Are there any resources online that you'd like to recommend to other writers?
This is kind of a weird one, but one of the websites I use the most when I'm writing is a baby naming website called thinkbabynames.com. I put way too much time and effort into naming my characters and I love to use this website for that purpose. It's fun because you can search for names by letter (so if you aren't sure what you want to name a character, but you know it just feels like a "G" name then you can browse through the list of "G" names), by the decade they were most popular all the way back to 1880 (super helpful for historical fiction), or by the meaning you want the name to have (like if you have a character who is very noble and you want their name to reflect that you can just search for names associated with that term). I also really like behindthename.com for getting names from all around the world.
Do you read and write in the same genre? Are there any authors in particular that inspire you to write?
I mostly read YA fantasy and that tends to be what I write as well. The authors that inspire me to write and have also affected my personal writing style over the years are Marissa Meyer, Leigh Bardugo, Eoin Colfer, and Cornelia Funke. I've read all of their books more than once and absorbed bits of their writing styles into my own.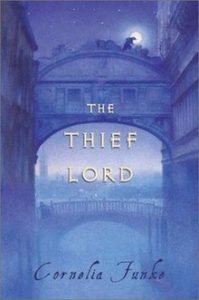 How do you keep writing even when you feel like stopping?
Sometimes I do stop. I'll tell myself that I have to write a hundred more words and if I still don't feel like writing at the end of that hundred words then I'll take a nap, or eat a snack, or go for a walk and get back to it later. There are other times when I stop writing, reread the past section I was working on and see if the direction I'm going actually works. Occasionally it doesn't, so I'll cut that section from the document and paste it somewhere else to reexamine later. Always keep your deleted scenes saved somewhere—you never know what you might be able to repurpose.
Thanks so much to Corrie! Happy Writing!