Microwave Mug Meals
February 15, 2021
Oatmeal Mug Muffin
Original recipe by Monica from The Hidden Veggies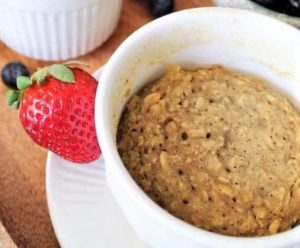 Recipe Notes
The oatmeal included in the library's take home kit contains 7g of sugar and may contain gluten. No wet ingredients are included and are denoted by a *
Ingredients
1 packet instant oatmeal (any flavor)
1 tbsp flour (gf or regular) – Monica's original recipe called for 2 tbsp, but I think 1 tbsp works better.
1 tsp brown sugar (optional – sugar levels vary by brands)
1/8 tsp baking powder
*1 tsp canola oil (optional – I used refined coconut oil.)
*1/4 cup water
Instructions
1. Put all ingredients into a microwave safe mug and stir.
2. Microwave on high for 2 minutes.
Peanut Butter Cup Mug Dessert
Original recipe by Danielle Green from The Creative Bite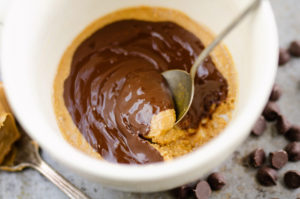 Recipe Notes
Ingredients not included in the library's take home kit are denoted by a *
Ingredients
*1/2 Tbsp butter
2 tbsp creamy peanut butter (can be replaced with another nut or seed butter)
2 tsp powdered sugar
5 tbsp crushed graham crackers
2 tbsp dark chocolate chips
Instructions
1. Microwave the butter and nut butter for 30 seconds in a microwave safe mug.
2. Stir in the powdered sugar and crushed graham crackers until well combined.
3. Top with the chocolate chips and microwave for 45 seconds.

Relevant Resources
More Mug Recipes
Mug Meals Delicious Microwave Recipes by Dina Cheney
Gemma's Bigger Bolder Baking
Recommended Readings
Reads to consume while enjoying your mug creations
The Particular Sadness of Lemon Cake by Aimee Bender
The Hundred-Foot Journey by Richard Morais
Under a Painted Sky by Stacey Lee