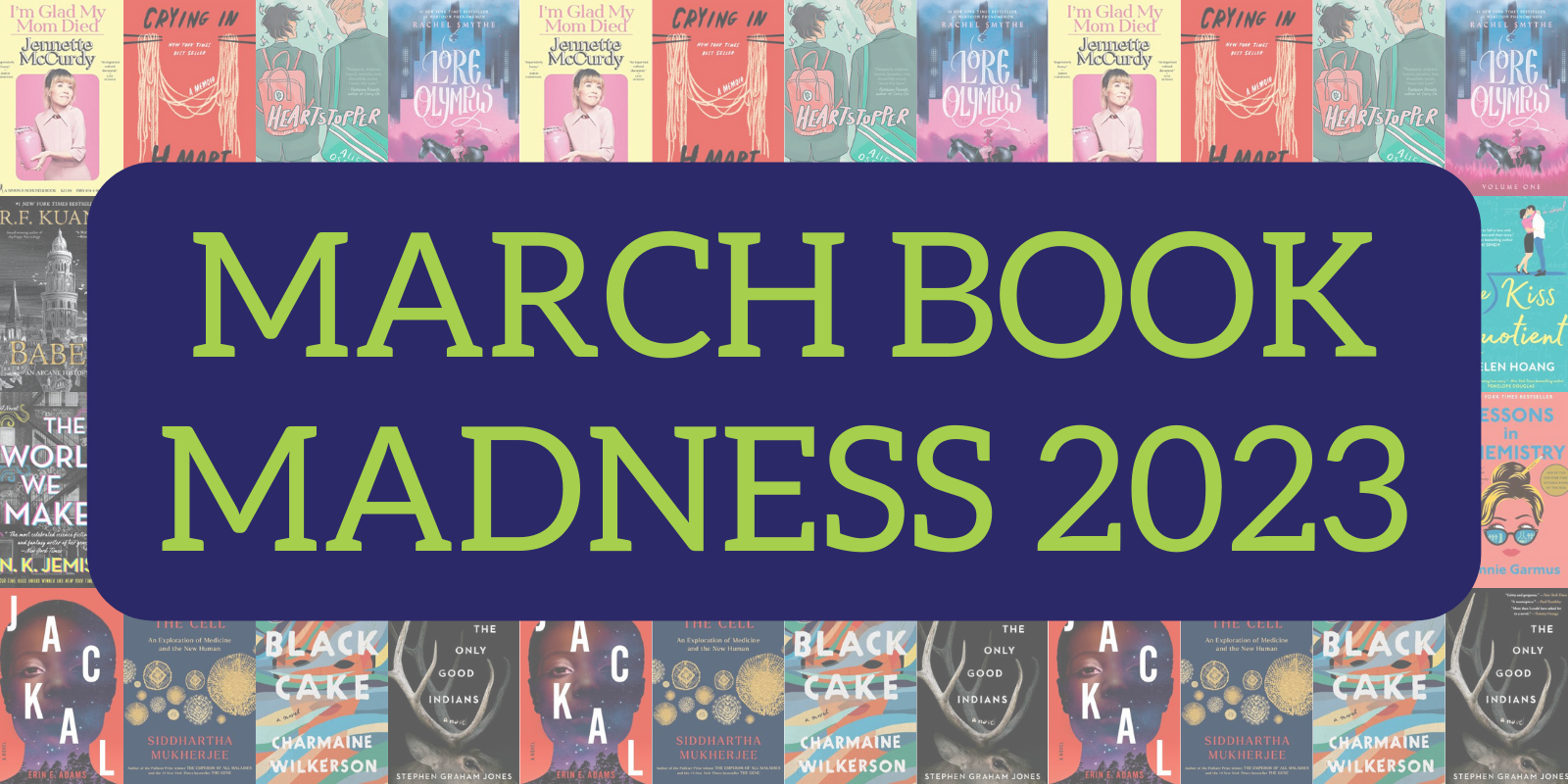 March Book Madness 2023
March 3, 2023
A Battle of Top Books
ABOUT
Which book will have what it takes to win this literary challenge? Each week, vote for your favorite titles. May the best book win!
HOW DOES IT WORK?
Voting begins March 3rd, with your votes deciding which books advance in each round. This year's theme is Top Reads– the books you see at the top of lists and in everyone's hands on the bus or at the park.
TIMELINE
Your favorites need your vote to advance to the next round! Stay up-to-date on each week's winners through the Library's social media or by checking back every Monday to see which titles advanced through to the next round. Even if you haven't voted in a round previously, you can still vote for the current week.
Winning title will be announced the week of April 3!