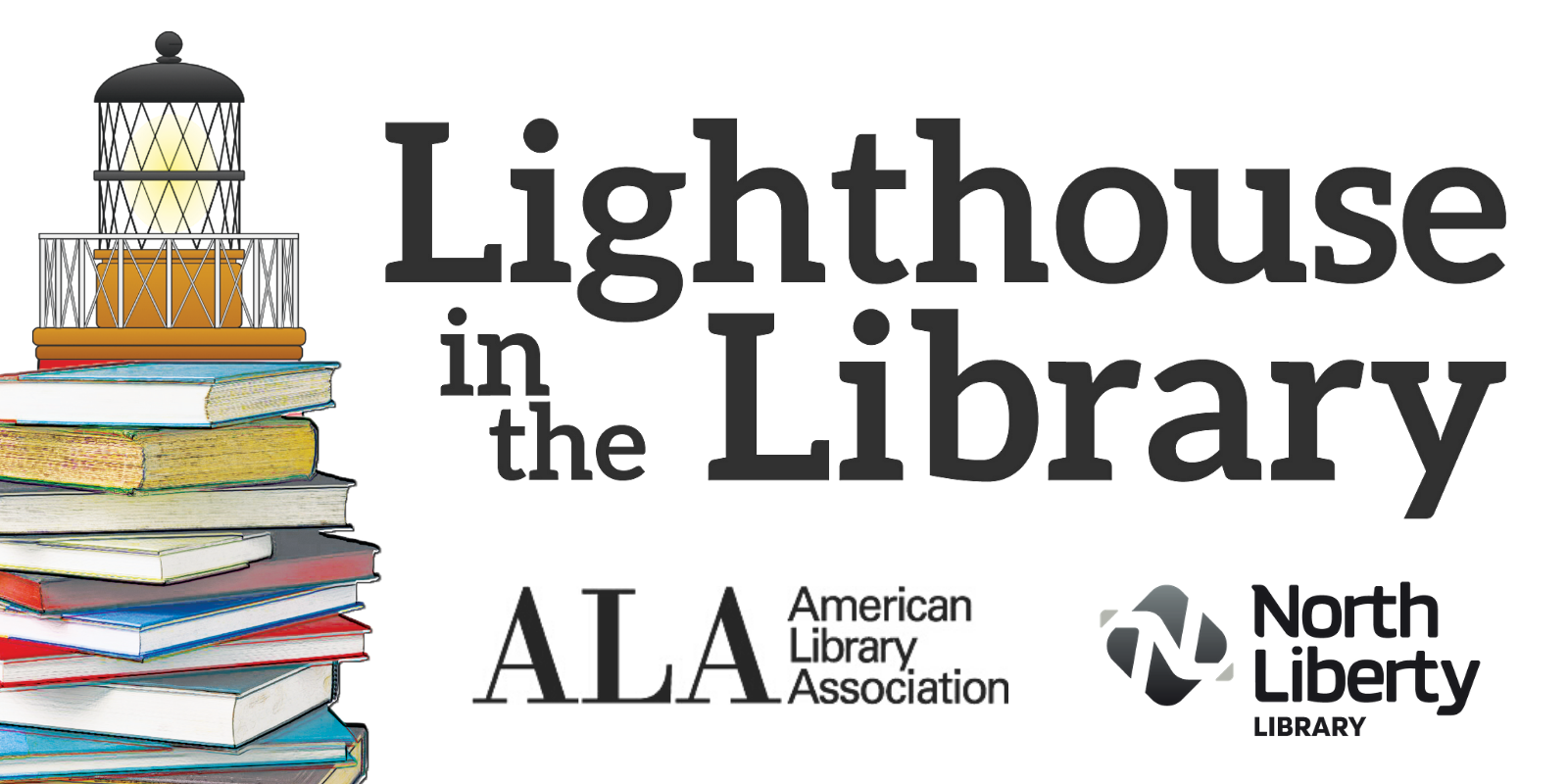 Lighthouse in the Library: New Year, New Career
December 14, 2021
Are you looking for a career change?
North Liberty Library will be holding a panel and job fair featuring local employers on Saturday, January 15, 2022. The panel will start at 11 am and last until noon, and the job fair will take place from noon to 2 pm. The job fair will take place in the Gerdin Conference room in the Recreation Center's lower level. Nearly 200 job openings across various fields are available, so come dressed to impress!
Panelists for the discussion portion of the event include Trevon Talbot of Iowa Workforce Development, Jeff Schweitzer of IC CoLab in North Liberty, Tom Banta of ICAD, and Bethany Gruner of Whirlpool.
The job fair will feature local organizations in a wide variety of industries, including Accounting and Finance, Administration, Workforce Development, Hospitality, Multimedia, Distribution, Manufacturing, Health and Wellness, Engineering, and Insurance. Nearly two-hundred jobs are available.
The event is part of a community conversation series called Lighthouse in the Library, an initiative grant-funded by the American Library Association (ALA). LITL gives space and dialogue to residents to speak on issues and work together toward solutions. This January event will be our third installment focusing on employment challenges in the Corridor. You can read about the April 2021 and August 2021 events on our blog.
Special thanks to Iowa Works and all participating organizations.
Our library requires masks for all visitors regardless of vaccination status. Please be sure to bring masks with you or we can supply one for you free of charge. The tables/chairs will be spread at a safe distance in the conference room as well.
You may also attend the panel discussion via Zoom. Register here: https://bit.ly/3mVV4O8
Questions? Contact Kellee Forkenbrock, Public Services Librarian, at 319-626-5775.