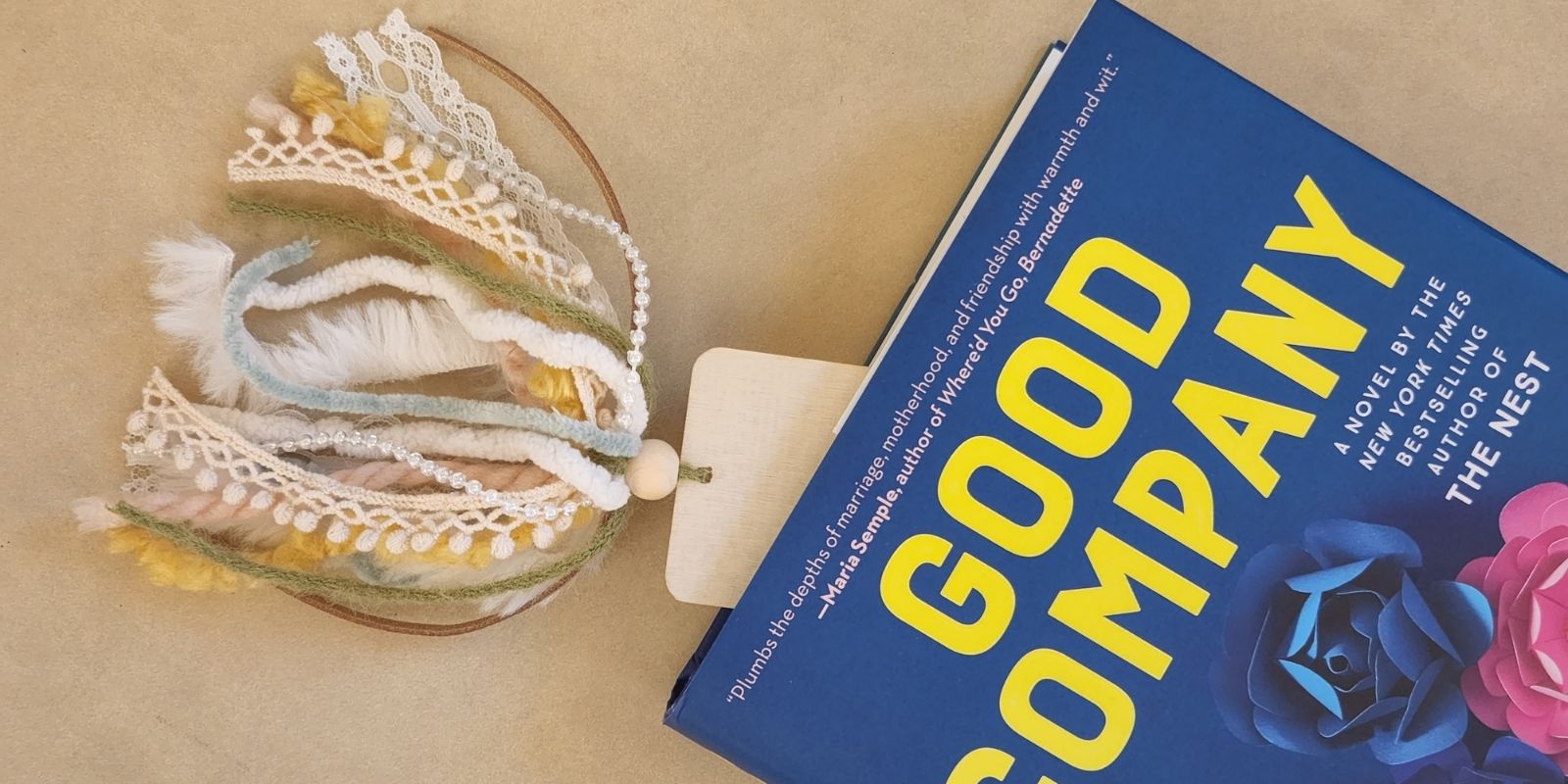 Booked Up Craft Kit
March 31, 2022
DIY Wooden Tassel Bookmark
The DIY Wooden Tassel Bookmark kit will be available in the library while supplies last starting Thursday, April 7.
Provided:
Wooden bookmark
Yarn and ribbon
Wood bead
Paperclip
Directions:

Lay out assorted yarn and ribbon so that they all line up equally. This is also the time to pull out any strands that you may not want in your tassel.
Pinch all strands together in the center. Use extra piece of green yarn to secure or tie all strands together with a knot.
Next you will feed both strands of the green yarn through the wooden bead. This will be a little tricky. Included in the kit is a paperclip that you can unwind and use to help push/pull/feed the yarn through the bead.
Once bead is threaded take one strand of the green yarn and thread it through the hole on the wooden bookmark.
To connect the tassel to the bookmark double knot the green yarn you just fed through the bookmark with the one that was not fed through. Trim off the ends.
Voila!
Additional Ideas:
Leave your wooden bookmark simple with just the tassel and the natural wood or jazz it up by painting the wood or decoupaging images or words from a old books, magazines or newspapers to the bookmark.
Recommendations:
Click a book cover below to link to the library catalog for availability.