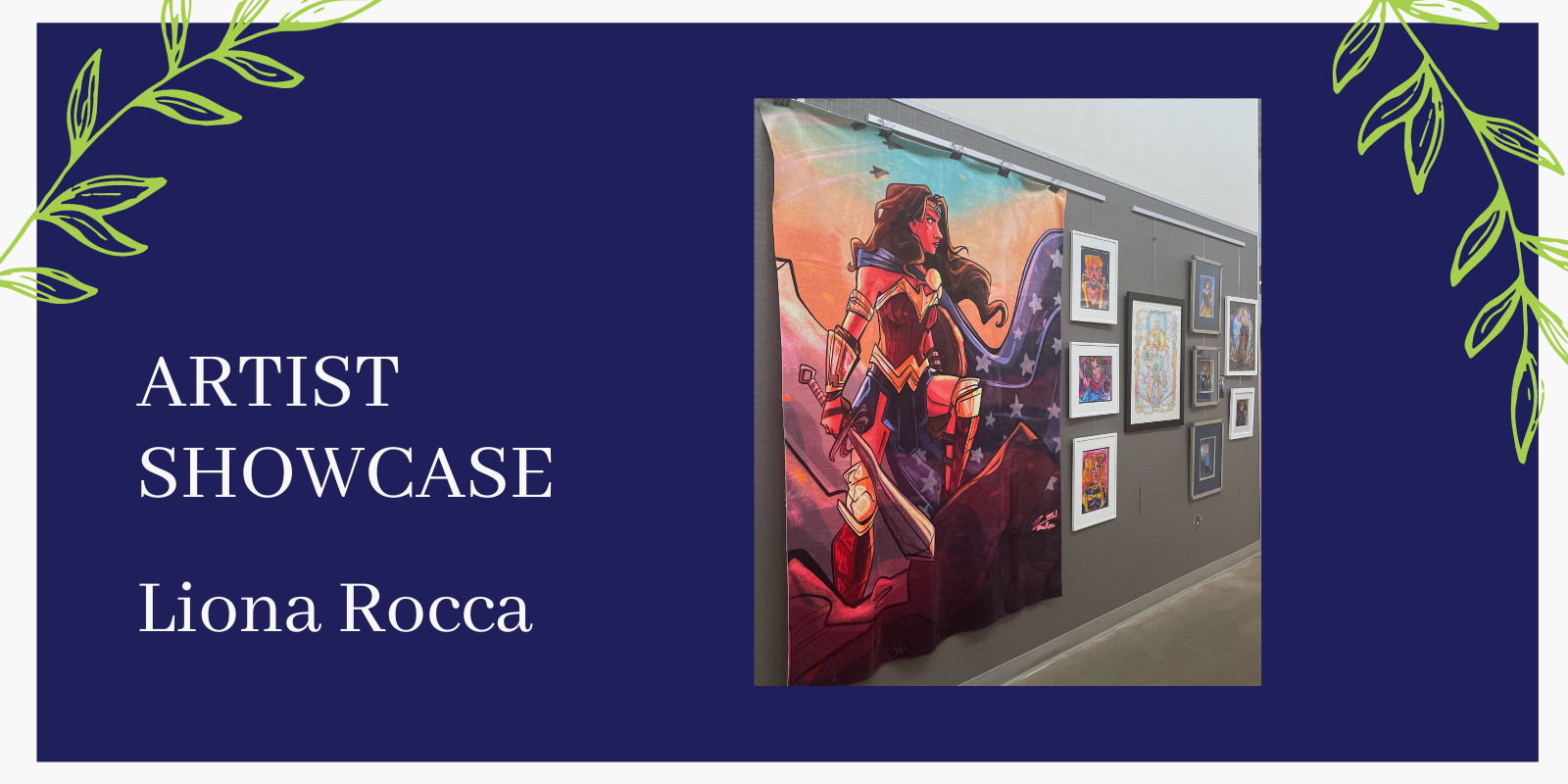 Artist Showcase: Liona Rocca
October 13, 2021

Liona Rocca
Liona Rocca is a Junior at Solon High School. She writes:
"I have found a love of calling out the inner hero in people through my comic style portraiture in digital art, water color, and mixed media. I spend hours sketching, practicing compositions, body poses and working with color theory principles to create original characters from every day photos.
Commission works begin with a series of questions about favorite colors, dream super power and favorite super hero attire. With this information and a photo I will sketch and thoughtfully create my interpretation for your original character.
In addition to original characters, I also enjoy individual and family portraits in my personal comic style.
Digital works can be reproduced onto many items; canvas, prints, blankets, placemats, water bottles, puzzles and more."
You can follow Liona on Instagram @capt.lrock
Showcase Artwork at the Library
If you are a local artist interested in showcasing your artwork at the library contact Kellee by calling the library at (319)626-5701 or by email at kforkenbrock@northlibertyiowa.org.