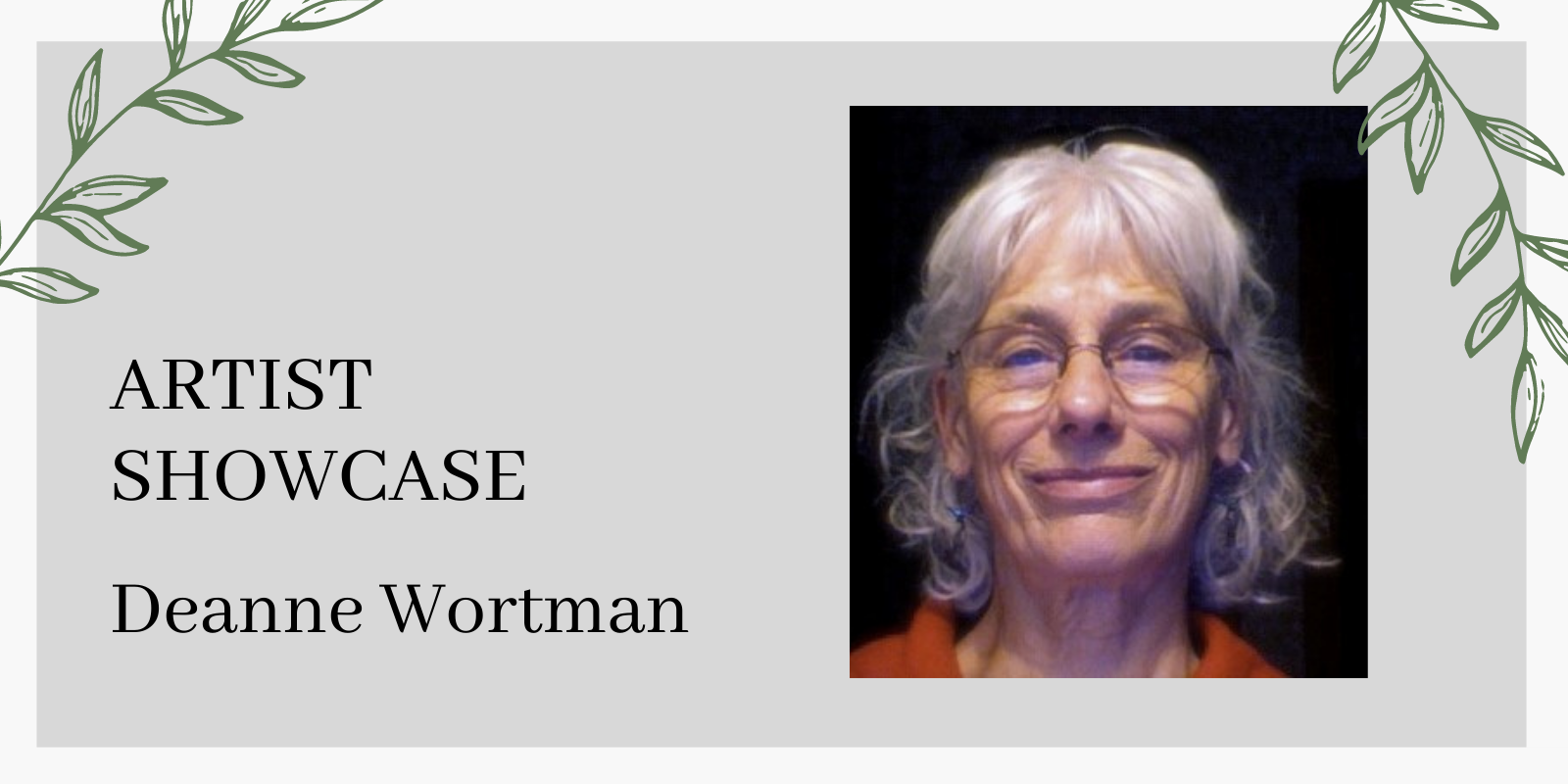 Artist Showcase: Deanne Wortman
August 11, 2021
  
Deanne Wortman
Deanne Wortman pursued her journey as an artist at the University of Iowa, earning a BFA in Drawing, an MA in Printmaking, and an MFA in Multimedia. During her schooling, Deanne also worked for 20 years in the Children Services department at the Iowa City Public Library, telling stories to children at Storytime and inviting them to enter the wonder world of the imagination.
These days, Deanne is retired from her post as the Director of the Virginia Myers NEXUS of Engineering and The Arts – but her artistic side hasn't slowed down. She is a member of The ArtiFactory's (formerly Arts Iowa City) board and will become a Docent for the new Stanley Museum of Art upon its opening.
ABOUT the SERIES:
Tiny Town is a series of collages using fragile hand-dyed papers, inks, pencils, pens, and brushes. The artist collaborated with the paper and inks, discovering tiny worlds in the swirls of colors as the papers absorb the inks and dyes. Some of the papers are fragile and the colors translucent, introducing texture and light as well. The images emerge from this collaboration of media, becoming characters in a color world, characters in stories.
Showcase Artwork at the Library
If you are a local artist interested in showcasing your artwork at the library contact Kellee by calling the library at (319)626-5701 or by email at kforkenbrock@northlibertyiowa.org.